OSLT owns and operates the Roxy Theatre, one of Owen Sound's favourite spots for live entertainment since 1913. The Roxy provides a vibrant arts hub to actors of all ages, singers and many other local events and festivals.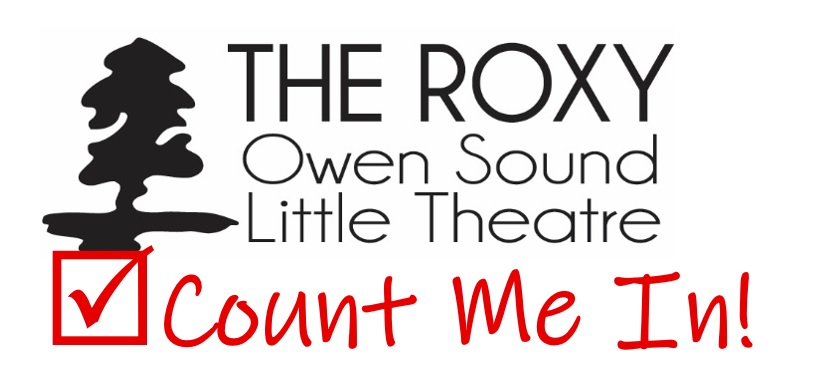 Like most theatres around the world, The Roxy is now closed to the public.
Despite strong effort to reduce expenses, OSLT is calling on their members and patrons to help provide the funds needed to keep our 400-seat theatre ready to once again host entertaining and educational events, as soon as it is safe to do so.
Please consider participating in our Count Me In! campaign with your monthly or one-time donation. Every dollar will make a big difference.