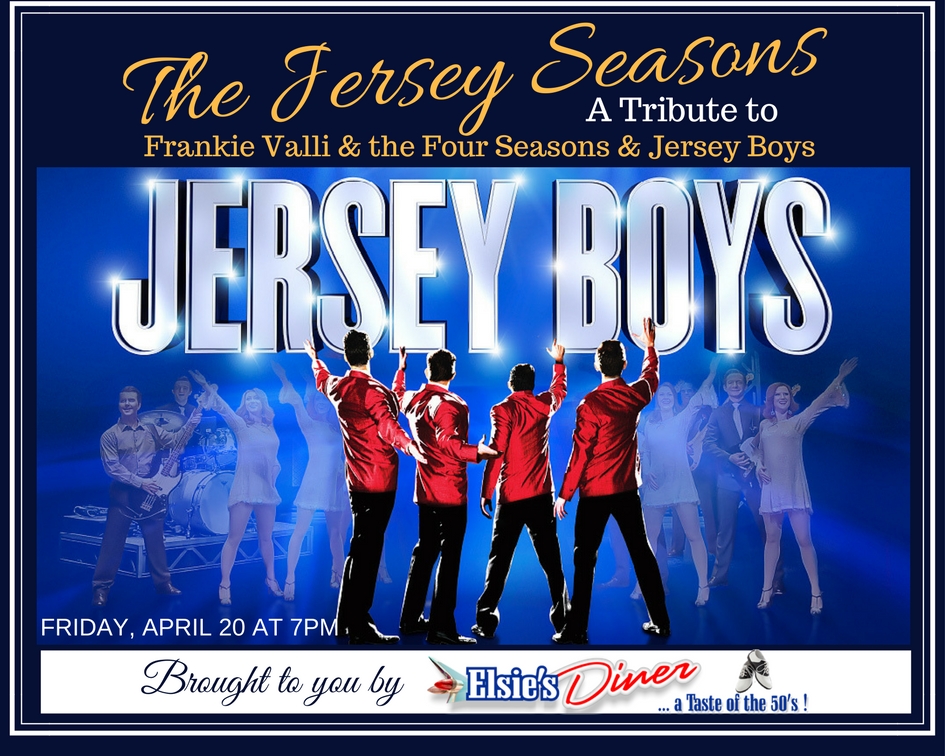 Recently, the Broadway musical Jersey Boys became an international hit and brought attention to the hits from the 1960s especially The Four Seasons. Twenty two year old Gavan Rousseau expresses the vocal quality of a young Frankie Valli that is reminiscent of his
appearance on the Ed Sullivan show in 1962. Close your eyes and it's Frankie Valli. Backed by the fabulous Gem Tones and incorporating the look, instrumentation, and harmonies of the original Four Seasons, this group will bring back memories and songs like
Sherry Baby, Walk Like a Man, Dawn, Rag Doll and Can't Take My Eyes Off Of You with ease and the nostalgic flair of those years gone by.
We invite you to join us for Elsie's Diner, Twin Bill "Flashback to the 50's!
Take a trip back in time with a great meal at Elsie's followed by a concert at the Roxy! The 50's 60's Era was truly a cherished era. You can still enjoy the essence of those times and travel down the memory lane by attending Johnny & The Red Hot Bananas "The Story of Rock & Roll" OR Jersey Seasons tribute to Frankie Valli and the Four Seasons & Jersey Boys, or both! Each concert is dedicated to golden years of music.