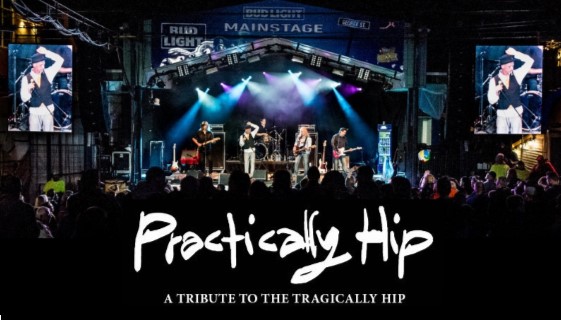 It's Been a Long Time Running… "Longest Running TRAGICALLY HIP Tribute Band on the PLANET"
ALMOST HIP was born in the fall of 1990. It played it's 1st Official gig at a bar in Kitchener called "DUFFERS " on Oct 6th. The band has not stopped accepting bookings since that day. The Almost Hip is comprised of professionally seasoned Musicians with 25+ years of experience just covering "The Tragically Hip".
Almost Hip have studied and concentrate on reproducing the 'LIVE' HIP sound. The Same sound that has catapulted to band to the Status of "CANADA'S BAND".
Craig Dougan's voice is such an extremely close comparison to Gord Downie's, that if you close your eyes, you'd imagine Gord Downie singing. Craig enjoys getting his audiences up Singing and Dancing along with him.He delivers the songs with Integrity, Intensity and Honesty.
If you are a Tragically Hip fan,then you must go check out The Almost Hip !! Simply because, "Only THE HIP do it BETTER !!" "Almost Hip – The 1st Official "Tragically Hip Tribute Band" and Rated the #1 Tribute show to "The Tragically Hip" in the World.