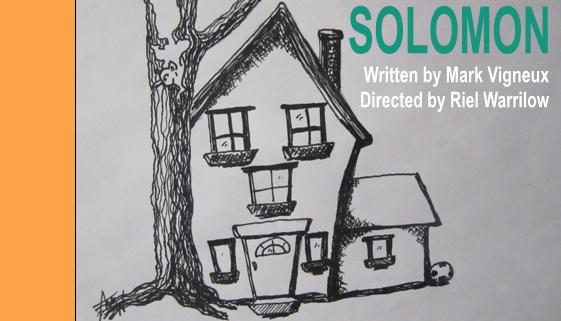 by Mark Vigneux
Directed by Riel Warrilow
September 26 & 27, 2017 at 7:30 pm
Solomon is a wag and a warrior, a friend and a philosopher. He is irreverent and playful. He is a muse, and helps his people through some of their most difficult times. Solomon is defined by love and loyalty, and for him it's all about family. And fun. A slightly offbeat, human comedy to warm your heart.