Jobs at The Roxy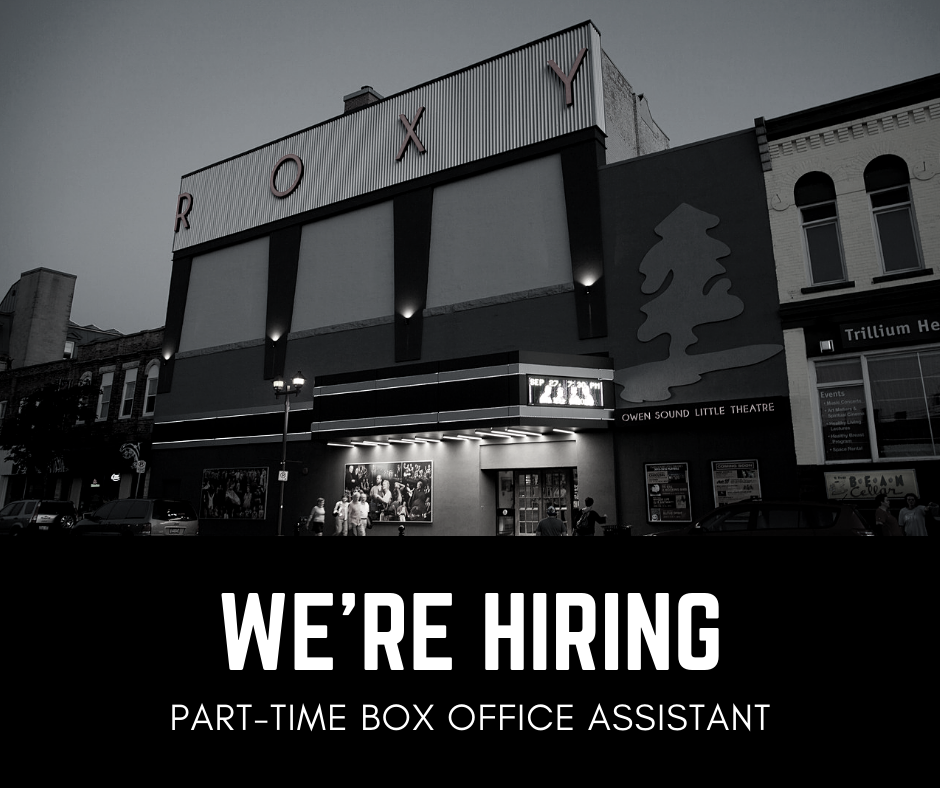 Part-time Box Office Assistant
Start Date: Immediately
Days of work are Tuesday to Saturday and occasional Sundays, both day and evening shifts.
The Roxy Theatre is seeking a part-time Box Office Assistant to work Tuesday to Saturday, both daytime and evening shifts. Flexibility with hours is needed for special events and ongoing OSLT programming. The successful candidate will provide customer service and sales assistance to patrons who call our box office and/or visit the theatre to make ticket purchases or sales inquiries. Candidates must be comfortable with both phone sales and walk-up sales situations.
Responsibilities:
– Provide customer service to theatre patrons
– Answer calls and process ticket orders in the Box Office
– Monitor and reply to email inquiries
– Balance end-of-day sales reconciliation
– Perform other duties as assigned
– Must be able to complete assignments accurately in time allotted
Qualifications:
– Excellent customer service skills
– Previous experience with Arts Management Systems (Theatre Manager software), other box office systems or contacts management software an asset
– Friendly and professional demeanor
– Must be able to problem solve, think on your feet and act with tact and diplomacy
– Proven ability to multi-task
– Possess strong communication, organizational and people skills
– Strong computer skills are essential
– Experience working with MS Office (Word, Excel, Publisher)
– Understanding of basic accounting required
– Previous Sales and/or Box Office experience an asset
Education Required:
– OSSD
Please send your resume and a cover letter to roxyopportunities@gmail.com, with "Box Office Assistant" in the subject line. The deadline for applications is August 15, 2019. No phone calls please.
Job Type: Part-time
Salary: $14.28 /hour