OSLT's 58th Annual Playbill

Noises Off
Directed by Kevin Haxell
By Michael Frayn
November 8-10, 14-17, 22-24, 2018
Noises Off takes a fond look at the follies of theatre folk and their out-of-control egos, intermittent memory loss, and passionate affairs that turn every performance into a high-risk adventure. This play-within-a-play captures a theatre troupe's production in its three stages: dress rehearsal, opening night and a show near the end of a debilitating run. A behind-the-scenes glimpse that progresses from flubbed lines and missed cues to mounting friction between cast members, Noises Off is a delightful backstage farce brimming with slapstick humour.
Shorthanded
Directed by Shirley Holmes
By Michael Grant 
January 31-February 2, 6-9, 2019 
PG – Some coarse language
It's Game 7 of the championship finals and the local Old Timers' hockey team is in their locker room gearing up for the chance to finally redeem themselves. Cursed by a legendary Game 7 loss suffered years ago as Junior B players, the Old Timers' home town hasn't won a title since. But just how much can the players take for the team? Shorthanded is a fast-paced comedy about friendship, loyalty and community.

The 25th Annual Putnam County Spelling Bee
Directed by Cory Laycock
Musical Direction by Lacey Mooney
March 28-30, April 3-6, 11-13, 2019
This quick and quirky musical charms audiences with its effortless wit and humour. The 25th Annual Putnam County Spelling Bee tells the story of an eclectic group of students vying for the spelling championship title of a lifetime. While candidly disclosing hilarious and touching stories from their home lives, the students spell their way through a series of (potentially made-up) words, hoping never to hear the soul-crushing, pout-inducing, life un-affirming "d-i-n-g" of the bell that signals a spelling error.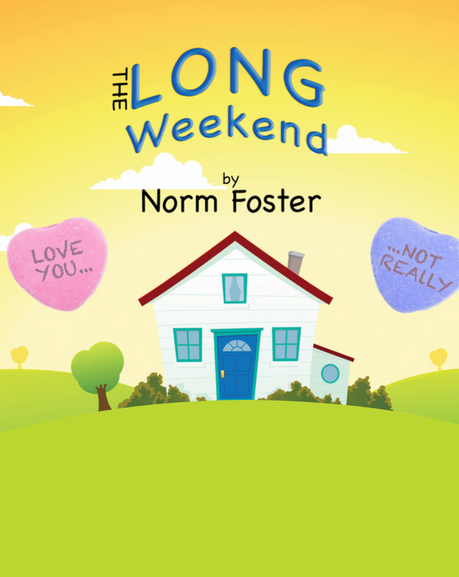 The Long Weekend
Directed by Bill Murphy
By Norm Foster
May 30-June 1, 5-8, 2018
When Max and Wynn invite their friends Roger and Abby up for a weekend at their country home, the true nature of their relationships presents itself. The truth and lies of a friendship come to the surface during a weekend visit between these two couples and there are plenty of surprises along the way in this comedy of manners. The Long Weekend offers just enough sex, just enough smart talk and just enough preposterous plot twists to keep your interest piqued.