Roxy Theatre Charity Golf Tournament
Legacy Ridge Golf Club
Members of OSLT extend their heartfelt thanks to all the golfers and sponsors that made the 2019 charity tournament such a success. Over $14,000 went directly towards the Refresh the Roxy Campaign.
2019 Tournament Sponsors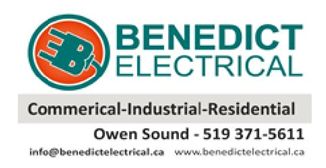 Other 2019 Sponsors & Donors: TG Group, Baywest Mitsubishi, BDO Canada LLP, Boston Pizza, Caframo, Caseros Kitchen Table, Chapmans Ice Cream, CIBC, Cobble Beach, Coffin Ridge Boutique Winery, Co-Operators, Core Partners Group Investment Planning, Country Charm Mennonite Furniture, DC Taylor Jewellers, David Jeffrares, Dr. Heather Davidson – Optometrist, Décor Design, Donna Fisher-Potter & Tom Potter, Flower Expressions, Foodland, Don & Susan Sankey, Fox Harley Davidson, Garden Fairy, Gary Byers Sound & Lighting, Georgian Bay Symphony, Graham Design and Construction, Grey Roots Museum, Grey Sauble Conservation, Gwynda McKee, Hal Wright Chev Olds, Jack Goad & Laura Wood, Joe Tomato's, John Tamming Law Office, Ideal Supply, Infinity Network Solutions, Kia of Owen Sound, Legacy Ridge Golf Club, The Little Family (Peter & Nonie, Christopher & Katherine), Maclean's Ales, McArthur Tire, Middlebro and Stevens, Nathaniel's Restaurant, Old Guys Garage, Owen Sound Attack Hockey, The Professional Building, RBC Dominion Securities, Ron Savage, Ruth Nielsen, The Spa West 9th Street, Staples, Steve Davis Construction & Roofing, Stone Tree Golf & Fitness, Sun Life Financial, Sunpoint, Transcontinental RBW Graphics, Velocity Gym, Walker Family Financial, Walters Falls Inn and Zehrs.
Please join us in thanking these individuals and let our local business sponsors know you appreciate their support of our wonderful theatre!
The Roxy Charity Golf Tournament Organizing Committee