Do you have a flair for the dramatic? Join us!



The Roxy is once again offering its popular March Break Theatre Camp.
Led by Christy Eaglesham, this five-day camp is designed for youth aged 7-15. Campers will:
Sing and Act
Learn scenes, monologues and skits
Explore your creative side, discover your talents and have loads of fun!
As with our summer camp programs, we always offer a variety of new content to stimulate and challenge youth of all age levels. This exciting week will include an exploration into theatre games and exercises, stage direction, tableaux, blocking, building dramatic scenes, role-playing, storytelling, and narrative songs from musicals.
Please note that this year's camp will be held at The Harmony Centre.
March 16-20, 2020 from 9 am to 4 pm
Cost: $225 | $200 for second child

If registering online, please email your completed registration form to the box office: boxoffice@roxytheatre.ca
Parent/Guardian Information
Please send your child with a bagged lunch and nutritional snacks. The instructor requests that children bring water, rather than juice, pop, power drinks, or high-sugar junk food, please.
Please ensure your child has their OHIP card on their person throughout the course.
We require at least 15 participants, with a maximum of 25.

                                   Spots fill quickly – please register early!
About the Instructor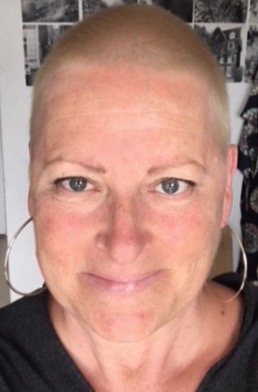 Christy Eaglesham: Children's Theatre Director, voice and acting coach, theatre creator, play adapter, professional singer and actor. Christy has performed professionally for 30 years on stages across Canada, the US and internationally, including 2 years with the Canadian company of Les Miserables.
She has been a sought-after voice teacher and youth musical theatre director for 2 decades in the Toronto and Grey Bruce areas. Her studio at the Etobicoke School of the Arts includes members of the two top Show Choirs in Canada and young professional actors and singers seen on stage, film and TV.