« Back to Events
This event has passed.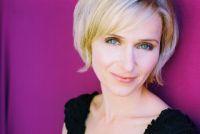 Walter Buczynski and Melanie Conly
Walter Buczynski won first prize in CAPAC's composition competition (1954) at the age of twenty one and from 1962 to 1969, Buczynski taught piano and theory at the Royal Conservatory of Toronto. From 1970 to 1999 he taught at the Faculty of Music, University of Toronto where he was a Professor in the Theory and Composition Department. In 1976 he received the Queen Elizabeth medal for his contribution to the Polish musical scene in Canada. For many years, Buczynski's dual commitment to the piano and composition found him giving one, then the other, his attention. As an outstanding concert artist, he has performed and recorded the music of Chopin and many Canadian composers as well as his own compositions.
Toronto Star Interview Jan 24,2014
Praised for her "passion and charm" (Now Magazine) and for her "sweet voice delivery" (Toronto Star), soprano Melanie Conly is rapidly establishing herself on stages across Canada. Ms. Conly commands a wide range of genres from baroque to contemporary music, and is consistently acclaimed for her distinctive voice and musical understanding. She is sought after for her commanding performances of new music, and has premiered a wide range of repertoire including opera, oratorio, song and chamber music.
General Admission $25. All Sales Final
iCal Import
+ Google Calendar