Hats Off to Canada's 150th
The Roxy Theatre, 560 CFOS and Country 93 Present The Hats Off Tribute Series, offering the best live band tribute performances that tip their hats to the most memorable music in history!

No Sugar Tonight
A tribute to The Guess Who & BTO 
Thursday, September 21, 2017 at 7pm  
No Sugar Tonight is a tribute to the iconic 60s & 70s band The Guess Who. The close harmonies of Randy Bachman and Burton Cummings are captured by No Sugar Tonight in this concert that features all the hits: American Woman, No Sugar Tonight, Taking Care of Business, Ain't Seen Nothing Yet, No Time, Stand Tall, and more.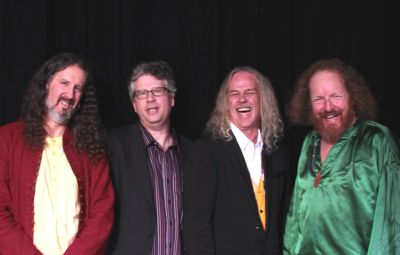 RPR
Thursday September 28, 2017 at 7pm
A powerhouse band with an international reputation for celebrating the breadth and depth of Canadiana, RPR is Rob Ritchie, Al Parrish and Steve Ritchie, along with percussionist/singer/songwriter Beaker Granger. "They sing raucously and passionately with big stirring harmonies … at times with roaring vigour, at others with sparse intensity, creating many moods." The Beat Magazine, London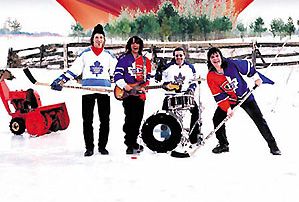 Canadian Rocks – Canadian Xsports
Thursday, October 5, 2017 at 7pm
The Canadian Xsports are the ultimate tribute to Canada's most-famous hit songs and its most-beloved game, hockey. Keyboardist Gregg Dechert, formerly of Bad Company and bass player David G. Rose, formerly of the David Wilcox Band, lead the band through song-after-song that you'll know and love. With hockey stick microphone stands, goalie nets, a rink as the backdrop & a giant jersey, the stage is set for what can only be a great show.
Buy all three shows in the series for only $90!