AUDITIONS & WORKSHOPS
AUDITION NOTICE: SHORTHANDED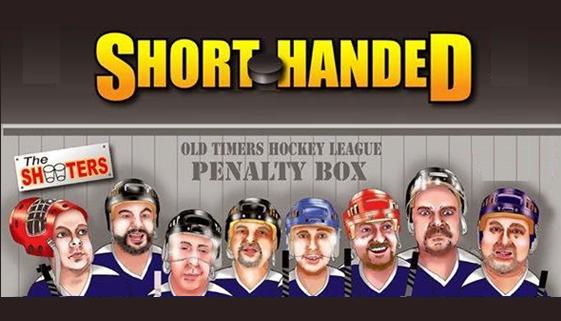 Tryouts for Shorthanded! Head Coach (Director) Shirley Holmes will soon be recruiting for next year's old timers' February playoff finals. General Manager Cathie Locke and Assistant Coach Lisa Miller are scouting over the summer.
The action in three periods is expected to be fast-paced, but all the best parts take place in the dressing room. Friendship, loyalty and commitment to the community are the major skills management is looking for.
AUDITION DATES:
September 10 & 11 at 7:00 PM, with the 12th as a call up, if necessary.
Training (rehearsals) begin on October 15th.
TEAM REQUIREMENTS:
8 players, approximately 35-65 years old, who are not exactly in peak physical condition. For the most part, they've known each other for a long time, are family men and beer is their beverage of choice.
1. Goalie/Hole: Big butt is an asset. Older, but really motivated to win this time.
2. Left Wing/Hammer: A reluctant captain of the team. Nice guy.
3. Defence/Timber: …Perhaps not as smart as the others, but tough!
4. Right Wing/Dewey: Not exactly sophisticated. Supplies the "smokes."
5. Left Wing/Cammy: Married very well. Has the latest and best equipment.
6. Defence/Wicker: Still in shape. Very confident and arrogant. Really tough!
7. Right Wing/Suds: Fairly fit, he is a happy-go-lucky police officer.
8. Centre/Greg: A younger man who is new to the team.
Email shirleyelaineholmes@gmail.com if you have any questions. Interested in the production end? Contact Cathie at mclocke906@gmail.com.
Scripts are available in the Roxy box office.