AUDITIONS & WORKSHOPS
AUDITION NOTICE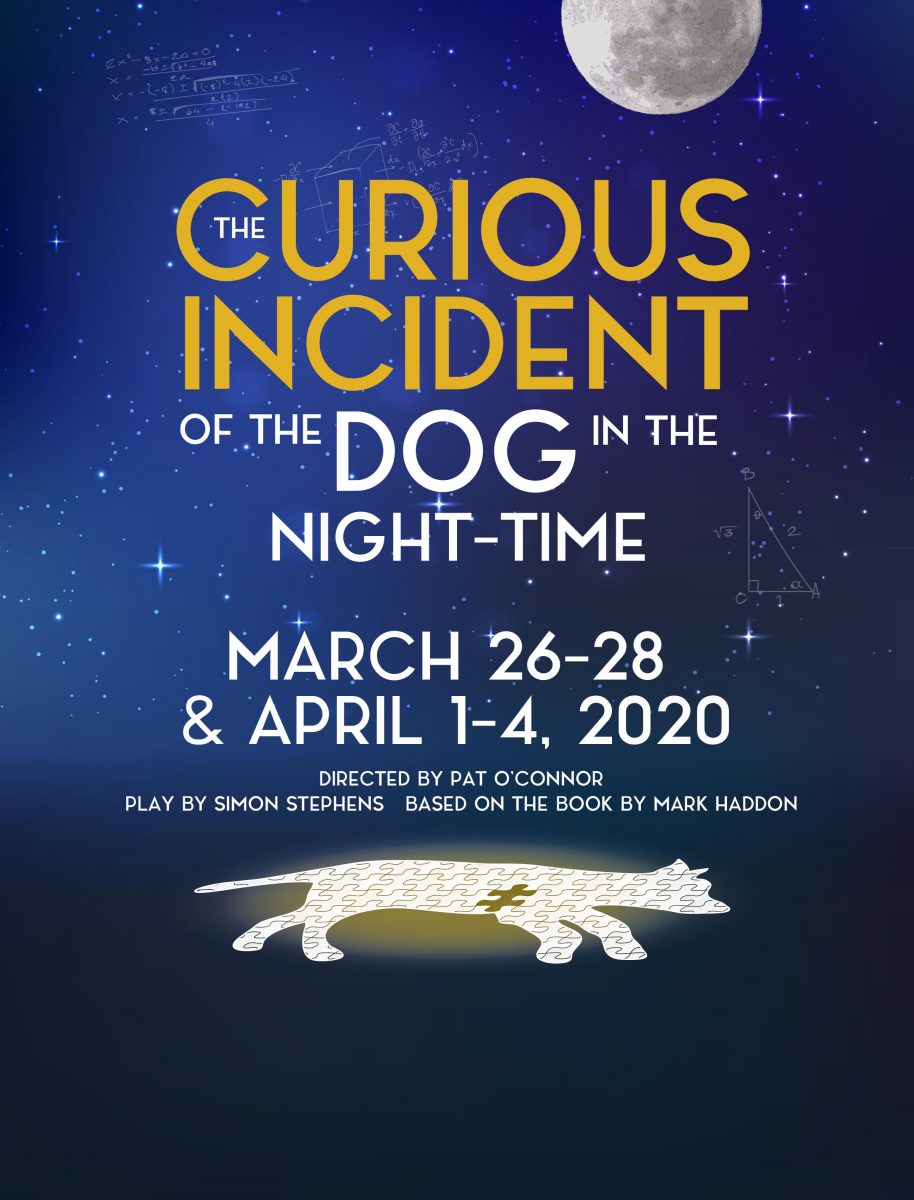 The third play of The Owen Sound Little Theatre's 2019-2020 season is the Tony Award winning play, The Curious Incident of the Dog in the Night-time, directed by Pat O'Connor.
The play traces the courageous journey of discovery for Christopher, a teenager on the autistic spectrum, and is presented through short scenes in and around London, England.
The show runs from March 26 to April 4, 2020 (seven performances).
Auditions will be held at 7:00pm, Nov.25, 26, 27, 28 & 29, 2019
• "Christopher" – Monday, Nov. 25 & Tuesday, Nov. 26, Roxy Green Room
• All Adult Roles – Wednesday through Friday, Nov. 27-29, St. Andrew Presbyterian – Upper Room
Please arrive and sign-in at 7:00pm sharp. If the times or days are not possible for you, please contact Stage Manager Connie Vincent at cvincent_212@yahoo.ca to make other arrangements.
The company of 12 will include:
• Christopher (play 15-year old)
• Ed, Christopher's father (30-50)
• Siobhan, Christopher's teacher (female 25-55)
• Judy, Christopher's mother (30-50)
• Mrs. Alexander, neighbour (50-70)
• Three other women and four men play multiple roles (20-50), who will each play 3 or 4 different roles. They also play citizenry, often throughout the second act. Sometimes the company will physically create various types of machinery (like an ATM). They will also perform as students in a school for the autistic.
Scripts are available in the Box Office to read before auditions. A rehearsal calendar will be available at auditions. Please bring with you any dates that you will not be available from December to March. We will rehearse 4 days a week starting December 2 (with a break from Dec. 16 – Jan. 3 for the holidays). The show opens Wednesday, March 26, 2020.
We hope you will chose to audition for this exciting new production! If you have any questions, please contact Pat O'Connor at pocon1156@gmail.com or call 519-371-1156.
Backstage Opportunities, too!
If you are interested in learning more about backstage positions, there are shadow opportunities in all areas including technical, lighting, sound, costuming, makeup, props, stage management, and even producing! Come out on Wednesday, Nov. 27 auditions to find out more or contact Laura Wood, Curious Producer by email to 95lawood@gmail.com