« Back to Events
This event has passed.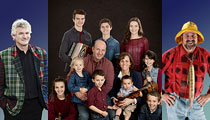 Join us for a FREE event to celebrate the snowbird lifestyle! Entertainment includes the funny fisherman Jimmy Flynn, Scottish-Canadian tenor John McDermott and talented multi-instrumentalist family The Next Generation Leahy; this event also includes a special presentation by Canadian Snowbird Association President Karen Huestis.
Sponsored by Medipac Travel Insurance and The Canadian Snowbird Association.
iCal Import
+ Google Calendar