« Back to Events
This event has passed.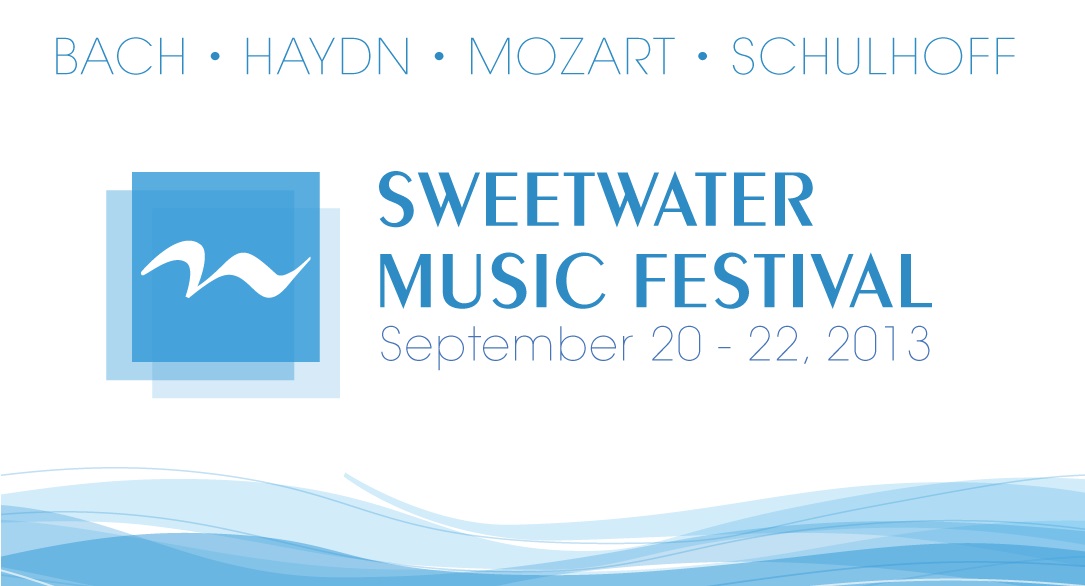 The SweetWater Music Festival explores the continuities and evolution of small ensemble music from the Baroque to contemporary music.  We feature acclaimed musicians from Canada and the across globe and for one magical weekend on the 'sweetwater shores' a unique array of the world's best combine to 'play', in the full meaning of the word!  In this, our 10th anniversary season, please take the opportunity to join us and experience our creative process in action.
The SweetWater package includes ALL THREE MAIN STAGE PERFORMANCES in the 2013 SweetWater Music Festival including:
1) FRIDAY, SEPTEMBER 20th at 8 PM: Schulhoff, Haydn, Dvorak, and Ryan at Historic Leith Church
2) SATURDAY, SEPTEMBER 21st at 8 PM: The complete Brandenburg Concerti of J.S. Bach at Georgian Shores United Church
3) SUNDAY, SEPTEMBER 22nd at 2 PM: Bach, Mozart, and Haydn at Georgian Shores United Church
Before July 27th, this package is $89
After July 27th, this package is $96
Tickets are also available for the individual performances. Simply click on either the Package for all three performances or the individual performance on the online purchase page by clicking on the "buy online" button.
iCal Import
+ Google Calendar