BUY YOUR FLEX PASS
1. Purchase a Flex Pass from our website or through the box office. To purchase online please click HERE!
REDEEM YOUR FLEX PASS
1. Log in to your account on tickets.roxytheatre.ca. If you don't have an account or have forgotten your password you can fix that on the log in page.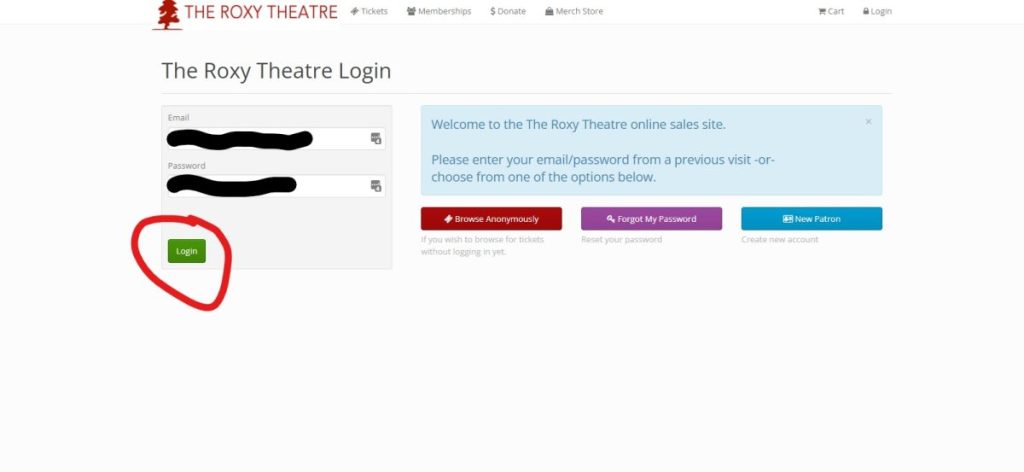 2. Once logged in choose the OSLT production or productions that you would like to get tickets for and choose your seats.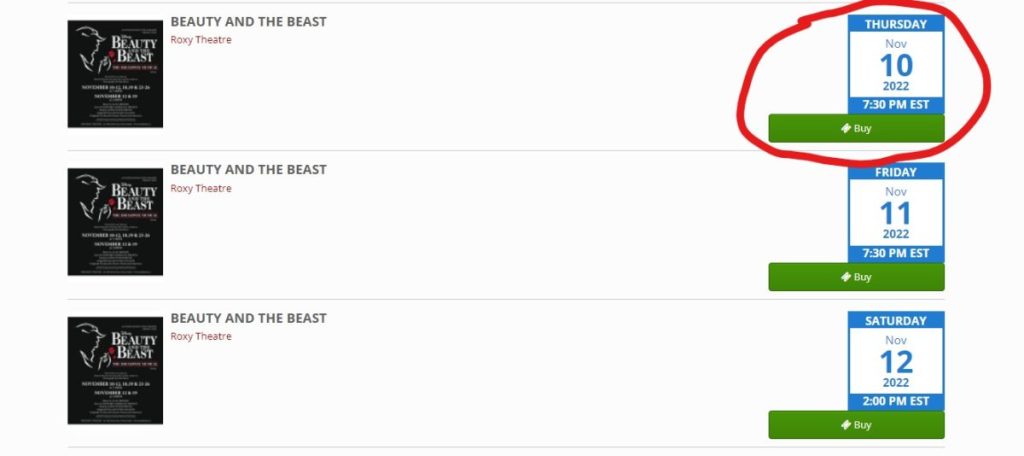 3. Once you have your tickets in your cart click "Redeem My Passes/Gift Certificates" at the bottom of your Cart.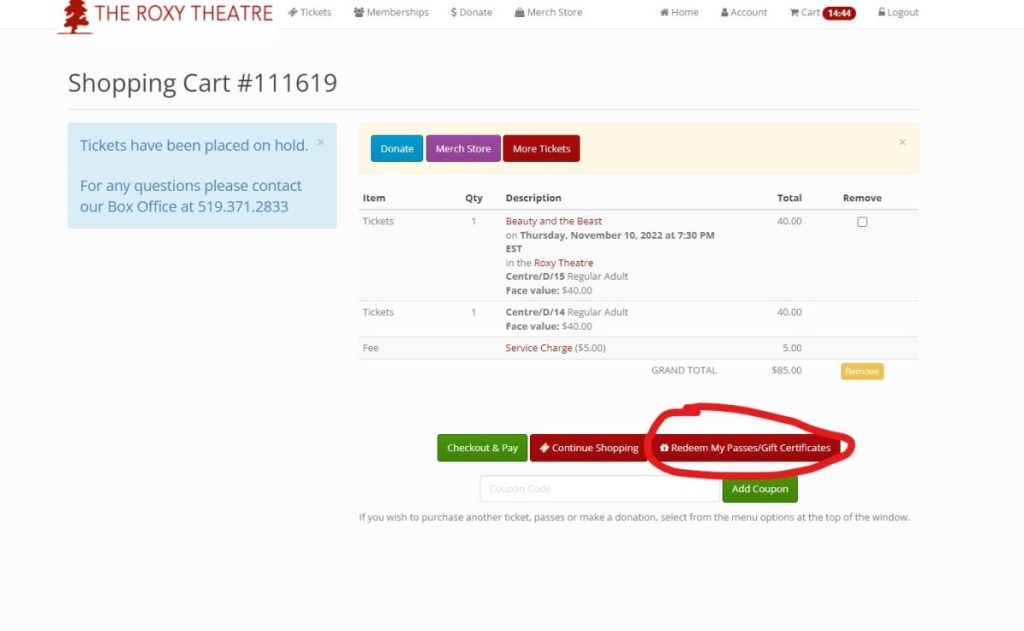 4. You will see your purchased Flex Pass and how many passes you have remaining to use. In this example none of the passes have been used so the patron still has 4 passes to use. Click "Apply" and your Flex Pass will automatically be applied to any applicable tickets in your Cart.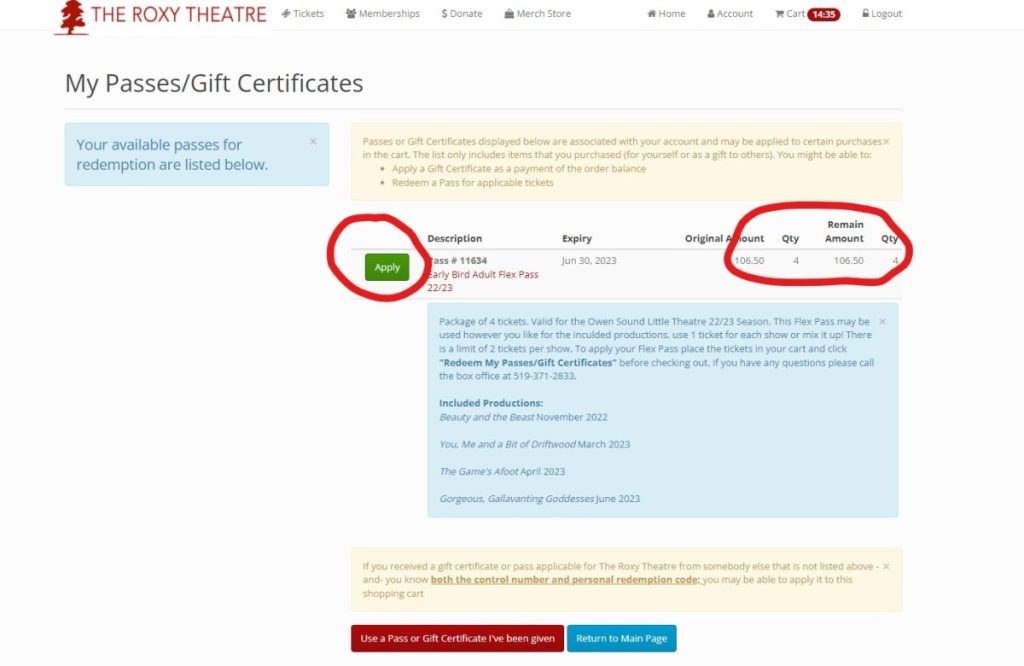 5. You will automatically be brought back to your cart and you will see the applied Flex Pass in your cart. In this case the patron was buying 2 tickets to an OSLT production so there Cart total is now $0. You will see that it tells you how many admissions you have left remaining on your Pass. You can then continue to checkout.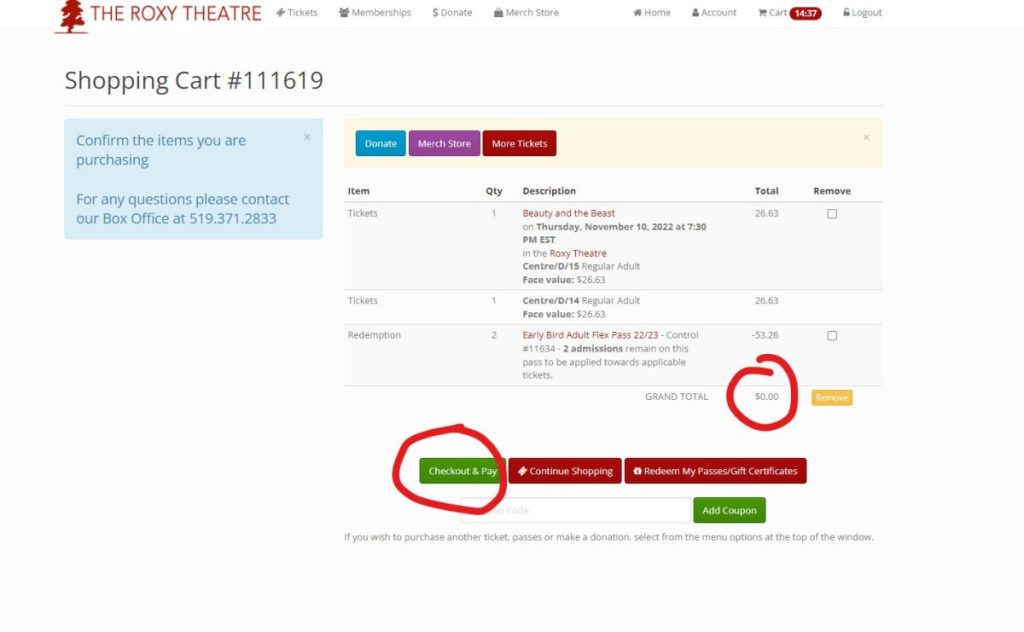 If you have any questions or issues please contact the box office at 519-371-2833 or boxoffice@roxytheatre.ca