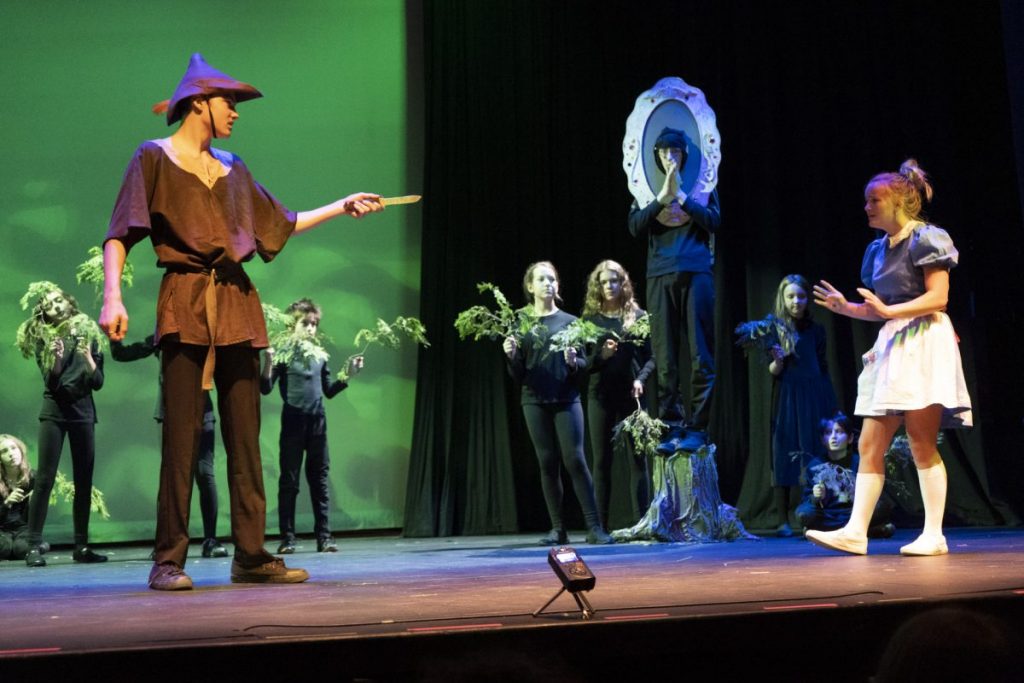 The Roxy Young Company is a dedicated theatre troupe intended to give youth an opportunity to develop theatre skills, gain a sense of belonging, and produce a live show on the Roxy stage. Our Roxy Youth Program Coordinator leads the Roxy Young Company and is supported by the Owen Sound Little Theatre staff and volunteers.
Youth participating will work hard learning theatre skills, having fun, gaining confidence, being creative, and building a community.
CURRENT PROGRAM
Roxy Young Company (RYC)
AGE RANGE
MAXIMUM
PARTICIPANTS
LOCATION
VIRTUAL
PARTICIPATION
Youth Ages
10-18
25
Roxy Theatre
Owen Sound*
Via Zoom, if required
Act 1: Imagine (September 15 to December 15) | Act 2: Create & Perform (January 5 to May 14)
Note: Some sessions or rehearsals may be scheduled at an alternate location in Owen Sound should other productions require full access to the theatre on certain days.
Act 1: Imagine (September 15 to December 15)
Wednesdays 4 pm to 6 pm
Join us from September-December 2021 as we learn all aspects of theatre. Participants will focus on team building while they learn aspects of performing (singing, dancing and acting) as well as backstage elements such as props, costumes, sets and tech. A small showcase will take place on the last evening for family and friends showing what everyone has learned.
Cost: $225 plus HST and service fees
Act 2: Create & Perform (January 5 to May 14)
Rehearsals: Mondays and Wednesdays 4 pm to 6 pm
The Young Company will switch gears and will focus on one production from January-May 2022. Participants will put on a fully licensed musical production with costumes, sets, lights, makeup, props and more!
Shows will take place May 12-14, 2022 at the Roxy Theatre.
Cost: $325.00 plus HST and service fees
Stay tuned for our Show Announcement, coming soon!
---
More About The Roxy Young Company
The Roxy Young Company is a team of dedicated youth, parents, and caregivers who support the idea of excellence in theatre and are committed to creating a high standard production. This requires a level of commitment to be supportive, flexible, professional and engaged. We ask everyone to respect the time and efforts of staff, volunteers, and community partners in making this program a success.
Young Company Director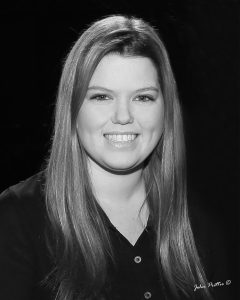 Lacey Mooney
Lacey is a long time OSLT member having first joined when she was 11 years old. She has gone on to perform in over 18 OSLT productions, and has also worked backstage countless times. She has directed three youth productions with past companies as well as camps and electives. She is so excited to be working with youth in the area to bring them some amazing theatre experiences.
Parental Commitment Levels
Parents/caregivers are expected to contribute in the following ways:
Supporting participants to arrive on time and be prepared to participate
Monitor health and ensure participants adhere to daily COVID screening
Support participants at home with rehearsals
Support access and quiet space for Virtual programming if needed
Consider volunteering with the program (e.g., show crew, fundraising, etc)!
Participant Commitment Levels
Participants are expected to contribute in the following ways:
Attend all* scheduled sessions
Arrive on time and be prepared to listen and participate
Respect COVID screening policies and health and safety guidelines for in person activities
Respect volunteers, experts, program directors and other participants.
Registration – Now available through the "Buy Tickets" tab!
Please note that spaces are limited and filled in a first come first served basis. Payments will be processed online via the Roxy ticketing system. Any questions can be submitted via email to youthprogram@roxytheatre.ca
Note: Sessions are currently planned for in-person participation. Due to the COVID-19 pandemic, strict safety measures will be in effect. Sessions are also planned to proceed virtually, should changes to local public health status impact our ability to meet in person. Before registering, participants should consider their capacity to join in either format.
Refunds and Cancellations Policy
---
Roxy Young Company Sponsors
The Roxy Young Company would not be possible without the support of our sponsors. Thank you for your continued support of Theatre Programming in Grey Bruce.
The Eva Leflar Foundation https://www.leflarfoundation.com/
The Ontario Trillium Foundation
Roxy Young Company Virtual Show 2020