See The Potential
Autism Ontario would like to congratulate the Roxy Theatre on their production of the Curious Incident of the Dog in the Night Time. This story is such an important one, of an individual on the spectrum who defies the limits others place upon them, and realizes their full potential. We are encouraged to see the autistic character being played by an actor with real life experience. There is a need for people with differences to represent those like themselves on stage.
Here at Autism Ontario, we want people to see the potential in all autistic children and adults. Our vision is acceptance and opportunities for all individuals on the autism spectrum, and our mission is to ensure that every individual on the spectrum is provided the means to achieve quality of life as a respected member of society.
We are honoured to be a part of this production.
Margaret Spoelstra
Executive Director, Autism Ontario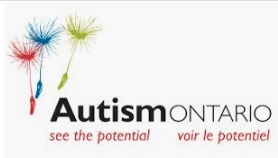 DIRECTOR'S NOTES
When I first saw the London National Theatre's production of this play at our local Galaxy Theatre, I was stunned. As I left the theatre I was determined to direct this amazing play. All I needed was a stellar cast, a knowledgeable and qualified production team, and a fearless producer. Happily, that turned out to be the easy part.
All that was left was to make accessible some of what makes this play unique. The play is based on a book written about a teen-ager on the autistic spectrum. His fears, his confusion, his literal-mindedness are rendered honestly. Sometimes he writes in the present, and at times he will relate what happened in the past. So the audience has to be alert to these time shifts.
Directing this play has been a unique experience. Using video to supplement the story, music to underscore the emotions of a scene, creating a coherent flow from one scene to the next for eighty such short scenes: all of these aspects would have been a challenge were it not for a cast that had solutions for any difficulties we encountered and a production that erased the word "problem" from their vocabulary.
I am dedicating this production to my good friend and model of a fine life lived, Ruth Gorbet.
Pat O'Connor, Curious Director