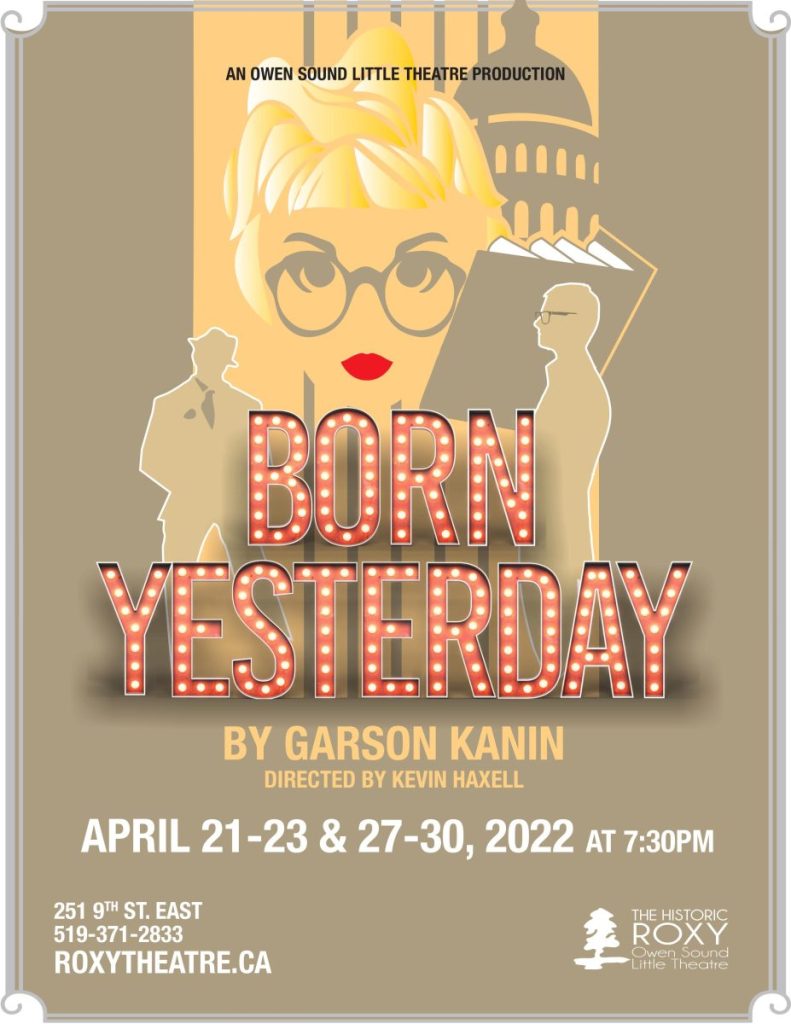 "Born Yesterday" opened on February 4, 1946, on Broadway, at the Lyceum Theatre. Over the next four years it ran for 1,642 performances, setting a record that held for almost 30 years. It remains the 7th longest-running non-musical play in Broadway history. It made Judy Holliday a star. The 1950 film won her an Oscar as Best Actress.

I saw the 2009 Shaw Festival Production which starred Deborah Hay. It was that season's run-away hit. When I decided to submit another play to the Play Reading Committee while directing "Noises Off", it was my first choice.  Why? Well, like "Noises Off" it is a comedy and don't we all love comedies. But, it is also a play that deals with a number of issues. It is about doing the right thing, not the selfish thing.  It is about the corrupting influence of money on politics.  It is also an uplifting story illustrating how education can elevate the downtrodden. 

Is it still relevant?  I think one of my favourite lines is more relevant today than when it was written: "A world full of ignorant people is too dangerous to live in." And do we not still have thugs like Harry Brock to deal with?  As Charles Isherwood wrote when he reviewed the 2011 revival starring Nina Arianda and Jim Belushi, "Today Harry wouldn't be spending his millions to buy himself a senator.  He'd be spending them on his own campaign to become one.  And I wouldn't bet against him."

But, above all, "Born Yesterday" is a comedy that brings to life the 1940s in all of its glamour.  Enjoy!