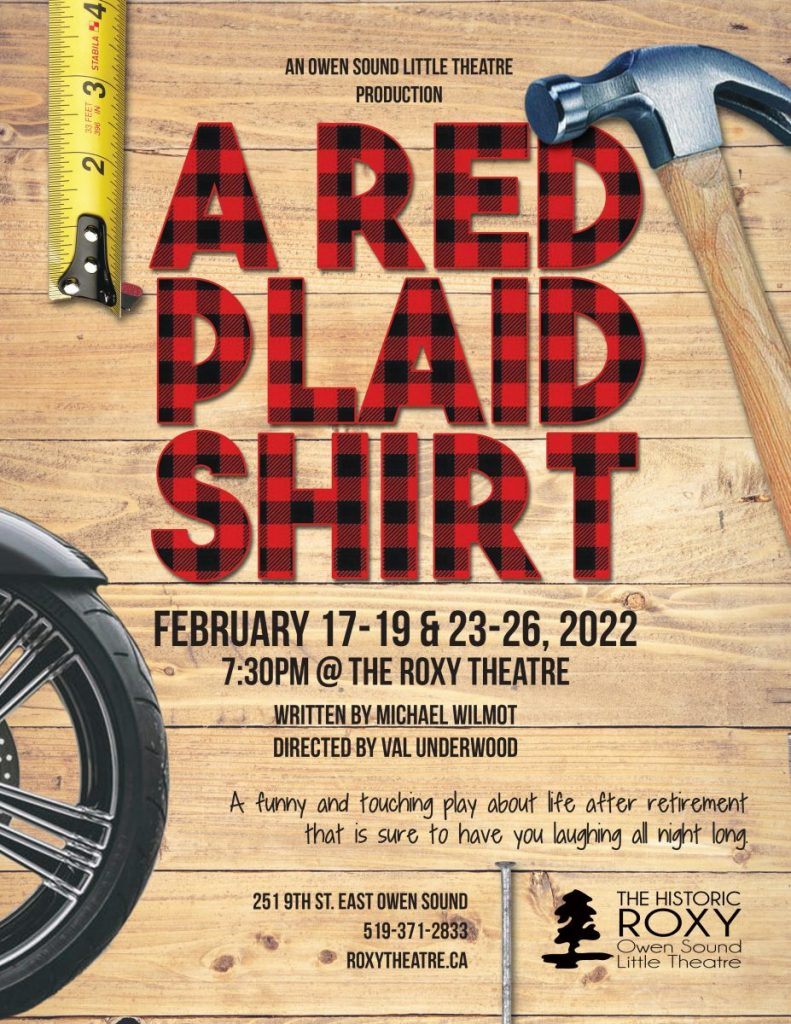 We have known for many years that laughter is the best medicine.
Hello, my name is Val Underwood and I have the honour of directing this delightful comedy A Red Plaid Shirt by Canadian playwright, Michael Wilmott.
With a stellar cast of four and an imaginative, creative, and hard-working crew of many, many more than four, we have prepared this play about the crisis of retirement. A crisis which is familiar to many of us but here is treated with humour and wit which is guaranteed to tickle your funny bone.
After two years of fear, isolation, and uncertainty thanks to COVID-19, it is a great pleasure to be performing in front of a live audience once again so sit back and enjoy Michael Wilmott's A Red Plaid Shirt.
Val Underwood, Director