« Back to Events
This event has passed.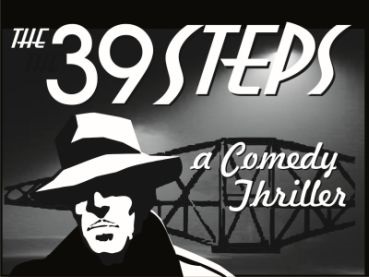 The 39 Steps
Directed by Kathleen Cassidy
By John Buchan
Alfred Hitchcock's classic spy thriller, The 39 Steps, is brilliantly and hilariously recreated in this production. This blissfully funny show follows the incredible adventures of handsome hero Richard Hannay, complete with stiff-upper-lip, British gung-ho and pencil moustache, as he encounters dastardly murderers, double-crossing secret agents, and, of course, devastatingly beautiful women. This wonderfully inventive and gripping comedy thriller features four fearless actors playing 139 roles in 100 minutes of fast-paced and fun action.
February 5-7, 11-14, 2015 at 7:30 pm
Tickets: Students $11.50, Seniors $21, Adults $23
iCal Import
+ Google Calendar