« Back to Events
This event has passed.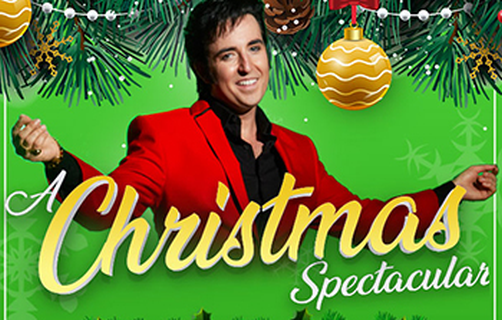 This Christmas season, join us as we celebrate the wonderful world of Christmas with A Christmas Spectacular starring the incredible showman Pete Paquette and guests Kay Oh Chay and the Tonettes.
Enjoy and sing along to more than 30 greatest Christmas carols and songs of inspiration, a two hour show that will surely warm your heart this season. From Andy Williams' classic "It's The Most Wonderful Time of The Year", Bing Crosby's "White Christmas", Elvis Presley's "Blue Christmas" to inspirational songs such as Leonard Cohen's "Hallelujah" and John Lennon's "Imagine".
Pete Paquette is known for captivating his audiences through his incredible voice, high energy, charisma, and playful spontaneity with his audiences, Pete is an exciting performer to watch and leaves his audiences wanting more.
Kay Oh Chay is a captivating, award winning singer/songwriter who has been winning crowds internationally solo, with her band, the OhChays, as a dueling pianist and in the s'Aints, an Ontario supergroup who have raised hundreds of thousands of dollars for local charities through their annual Christmas recording and concert. Her voice is genre-less. You can hear the power, texture and emotion, you can feel the soul. Her skills on piano along with her pipes and wicked charm and humour propel her to the next level of star power.
The Tonettes – A trio of singers who have been blessed with power, sensitivity, and vocal energy. Individually, Marlene, Amoy, and Cathy have decades of experience. With their knowledge of the vocal craft and a powerful presentation of music, The Tonettes will not disappoint when you hear them sing live in concert.
Make this your holiday tradition, a must see Christmas show, fun for the whole family.
iCal Import
+ Google Calendar