« Back to Events
This event has passed.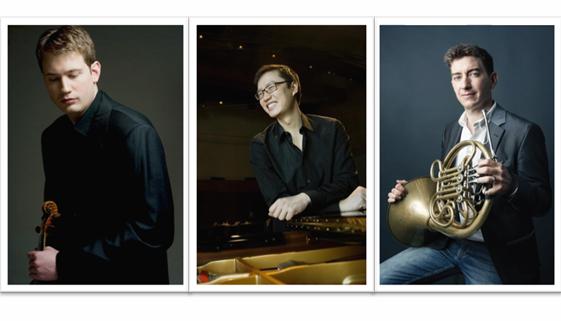 Jonathan Crow, violin Philip Chiu, piano Gabriel Radford, horn 'Crow-Chiu Duo' with guest Gabriel Radford
A native of Prince George, British Columbia, Jonathan Crow joined the Toronto Symphony Orchestra as Concertmaster in 2011. Jonathan has performed as a soloist with most major Canadian orchestras. Philip Chiu is noted by La Presse as "… a pianist-painter who turns every musical idea into a beautiful array of colors", and is lauded for the brilliance, colour and sensitivity of his playing. Gabriel Radford is currently Third Horn of the Toronto Symphony Orchestra, a position he has held since 2002. Gabriel has played with many orchestras, including several guest appearances with the Boston Symphony Orchestra and Les Violons du Roy.
iCal Import
+ Google Calendar