« Back to Events
This event has passed.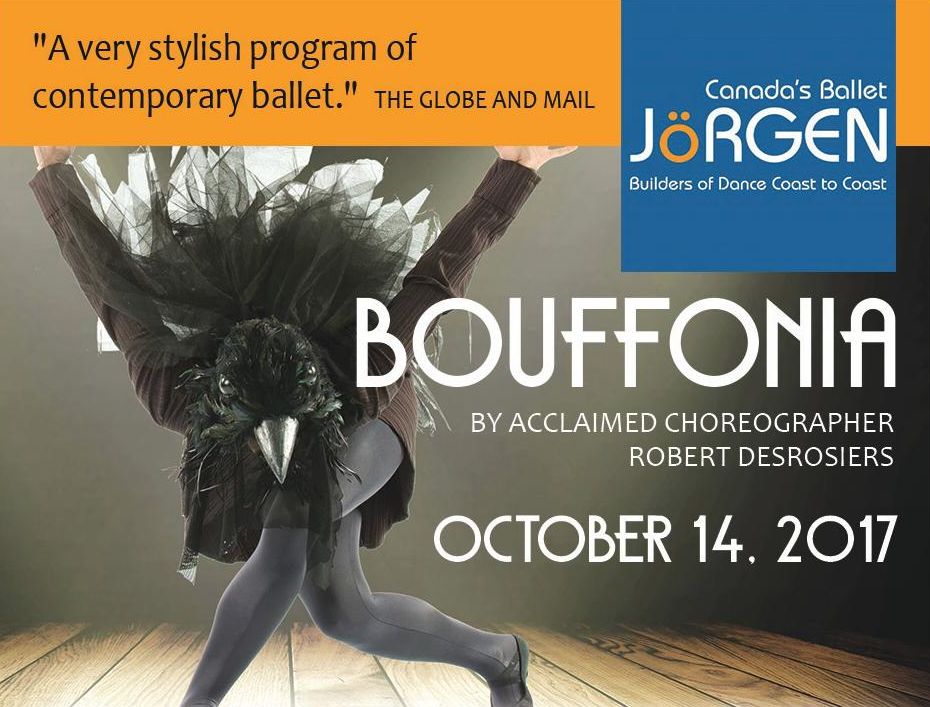 Ballet & Contemporary Dance – Bouffonia
By Canada's Ballet Jörgen
Saturday, October 14, 2017
"A very stylish program of contemporary ballet." The Globe and Mail
Join us for an evening of contemporary ballet and theatre as The Roxy presents Bouffonia, by Ballet Jörgen and acclaimed choreographer Robert Desrosiers. Bouffonia, a play on the French word for clown or jester, draws on 16th-century commedia dell'arte, 18th-century European opera and early 20th-century silent movies to present a feast for the eyes with professional ballet dancers, fantastical sets, props and costumes.
iCal Import
+ Google Calendar