« Back to Events
This event has passed.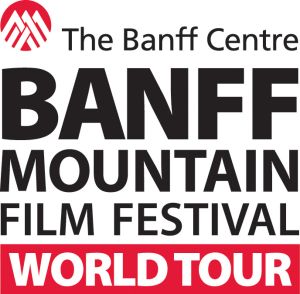 2013/2014 World Tour
Banff Mountain Film Festival World Tour comes to Owen Sound on January 11th 2014
The Banff Mountain Film Festival, a program of The Banff Centre, is the largest, and one of the most prestigious, mountain festivals in the world. Hot on the heels of the festival held every fall in Banff, Alberta, the Banff Mountain Film Festival World Tour hits the road.
With stops planned in about 400 communities and 40 countries across the globe, this year's tour features a collection of the most inspiring action, environmental, and adventure films from the festival.
Traveling to exotic landscapes and remote cultures, and bringing audiences up-close and personal with adrenaline-packed action sports, the 2013/2014 World Tour is an exhilarating and provocative exploration of the mountain world.
From approximately 350 films entered into the annual festival, award-winning films and audience favourites are among the films chosen to travel the globe.
Join Suntrail when the Banff Mountain Film Festival World Tour brings the spirit of outdoor adventure to Owen Sound, at the Roxy's Little Theatre on at 7pm, January 11th 2014.
For tickets and information contact Suntrail Source for Adventure in Hepworth or @ The Roxy Box Office.
Media contact
For information such as the films shown in Owen Sound, Roxy Theatre,@ 7pm please January 11th 2014 contact:Roxy Box Office @519-371-2833 www.roxytheatre.ca or
Suntrail Soucre for Adventure Phone: 519-935-2478
www.suntrail.net
E-mail: suntrail@amtelecom.net
Screenings of The Banff Mountain Film Festival World Tour in Canada and the USA are presented by National Geographic and The North Face; sponsored by Deuter, Outdoor Research, MSR, Black Diamond Equipment, Cushe Footwear, and Clif Bar & Company; with support from Petzl, Kicking Horse Coffee, World Expeditions, and The Lake Louise Ski Area.
Tickets on sale November 1st at 10 am!
Tickets:
Adults $20.00 in advance/$25.00 at the door
Students $15.00 in advance / $20.00 at the door
All sales final.
iCal Import
+ Google Calendar