« Back to Events
This event has passed.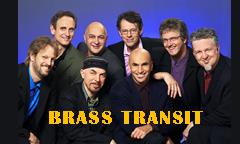 The ultimate Chicago experience! Eight of Canada's most in-demand musicians have gathered out of a common love for the greatest jazz rock group of all time: Chicago. Relive the freewheeling 70's with a studio tight, crowd-pleasing golden age Chicago experience note for note with world-class horns, a rocking rhythm section and sky-high vocals. Visit www.brasstransit.com

Presented by 92.3 The Dock & The Roxy Theatre. Partial proceeds to Radio for Radiology and The Roxy Theatre.
March 21, 2014  8pm
Adult $35 Student $ 17.50 Senior $33
All sales final.
The Roxy acknowledges the generous support of the Canada Arts Presentation Fund for this series.
iCal Import
+ Google Calendar