« Back to Events
This event has passed.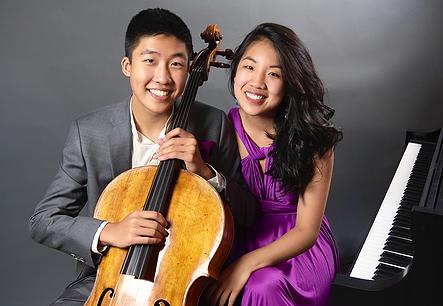 Leith Summer Festival
Concert 1
Bryan Cheng – cello
Silvie Cheng – piano
The New York debut recital of Bryan and Silvie Cheng was infused with a spirit of thoughtfulness and generosity. The obvious affection between the two siblings extends beyond the familial sphere into the audience, and most importantly, into the music itself." – New York Concert Review
"The Cheng² Duo digs deep under the virtuoso fireworks to find the inner life of each work in their varied repertoire. While they certainly display impeccable technique, there's much more to good music than that and this pair of artists have a great gift for coaxing the music off the page and into vivid life." – Large Stage Live!
Committed to bringing a fresh and innovative perspective on classical music to 21st-century audiences of all backgrounds, Chinese-Canadian classical pianist and cellist Silvie and Bryan Cheng have been making music together for the past 13 years. In 2011, when they were called upon to replace an injured musician for a scheduled recital in Carnegie Hall's Weill Recital Hall, they officially became known as Cheng² Duo, pronounced Cheng Squared Duo. The duo's New York debut was met with an enthusiastic full-house audience, as well as critical acclaim. Following that concert, the Cheng² Duo was invited back to Weill Hall for a return recital in April 2013, which included the world premiere of a pair of new Canadian works written by the Juno award-winning composer Alexina Louie to another full house.
iCal Import
+ Google Calendar