« Back to Events
This event has passed.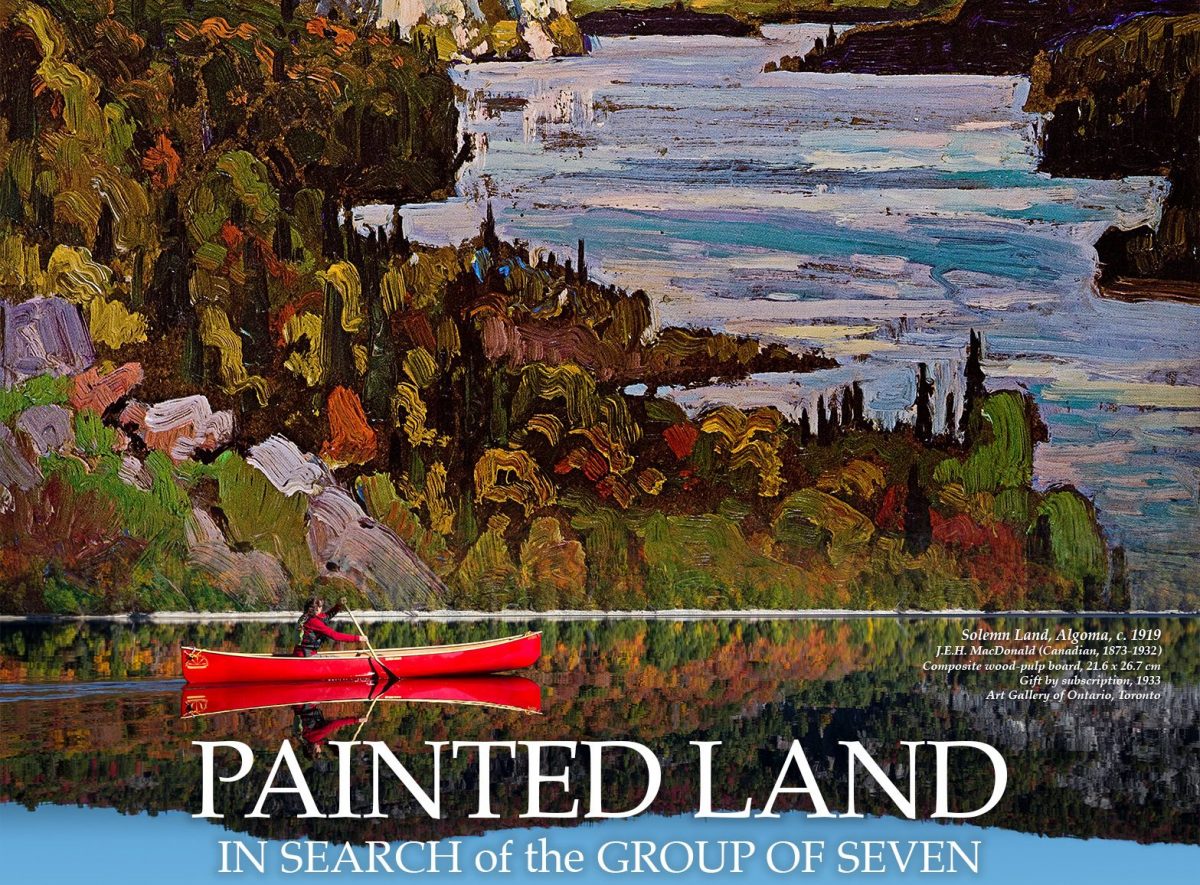 Presented by: Grey Sauble Conservation Foundation
Celebrating Canada 150
Painted Land: In Search of the Group of Seven
The tangled wilderness of Algoma and Lake Superior's expansive North Shore inspired Canada's most famous artists – The Group of Seven. Painted Land: In Search of the Group of Seven, is a visually stunning film that follows the historic footsteps of the Group of Seven as they explored Canada's iconic natural  landscapes. . Joanie McGuffin, Gary McGuffin and art historian Michael Burtch have spent years researching, canoeing, portaging and bushwhacking to find the vistas that inspired The Group of Seven.
Special Guests: Joanie McGuffin and Gary McGuffin will be our special guests for this event as they recount exploring northern Ontario in search of the places that the world-renowned Group of Seven artists immortalized in their paintings 100 years ago. The McGuffins are renowned Canadian explorers and conservationists that have traveled Canada from coast to coast by canoe, kayak, foot and bicycle. The McGuffins stories of special places and adventures across this land will help us celebrate all things Canadian.
Celebrating Owen Sound 160
Local author Richard Thomas presents "Owen Sound 1840-1857", a brief look at the development of the village of Sydenham from a clearing in the woods, to the seat of County Government in 1854, to the town of Owen Sound on January 1, 1857. Hear the stories of the first nations, the first settlers and the first industries in the little town on the bay, which was soon to develop into a regional centre for Grey and Bruce Counties and eventually one of the busiest ports in the country. This talk is based on his popular book "The Port of Owen Sound: 1840-1912", available at the Ginger Press Bookstore.
iCal Import
+ Google Calendar