« Back to Events
This event has passed.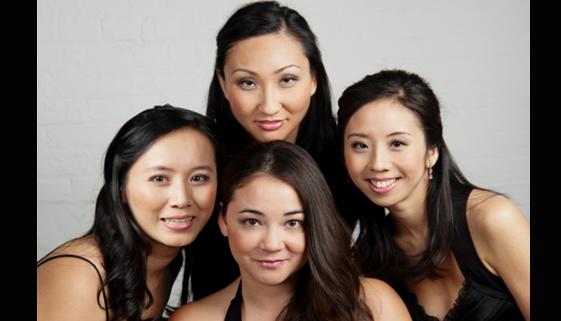 SHARON WEI, viola ELISSA LEE,, violin ANGELA PARK, piano RACHEL MERCER, cello
"Made in Canada means perfection: the performers are each a virtuoso with numerous credits. Together they make a spectacular ensemble, in sync with each other in phrasing, dynamics and interpretation, maintaining a strong rhythmic pulse, as well as long melodic lines. They are a joy." – REVIEW: KELOWNA DAILY COURIER
Ensemble Made In Canada is rapidly gaining recognition as Canada's premier piano quartet. Awarded the CBC Galaxie Stars Award from the Banff Centre for the Arts, EMIC was featured in Chatelaine Magazine's 80th anniversary issue as "Women to Watch" and an ensemble that is leading the next generation of classical musicians. The members of the group have been forging outstanding individual careers and bring together a wealth of experience having already appeared at many prestigious festivals.
iCal Import
+ Google Calendar