« Back to Events
This event has passed.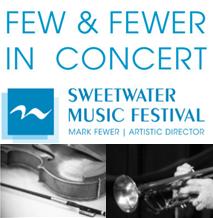 Featuring Mark Fewer, Guy Few and Stephanie Mara
Enjoy an afternoon of music to mark spring and Mother's Day featuring Artistic Director Mark Fewer and musician Guy Few along with pianist Stephanie Mara. The concert program will include performances of Pablo de Sarasate's Ziguenerweisen, Morire by Giacomo Puccini, Sonata in D minor, Op. 75 by Camille Saint-Saëns, Three Preludes by George Gershwin, and Round Midnight by Thelonius Monk.
For more information go to www.sweetwatermusicfestival.ca
iCal Import
+ Google Calendar