« Back to Events
This event has passed.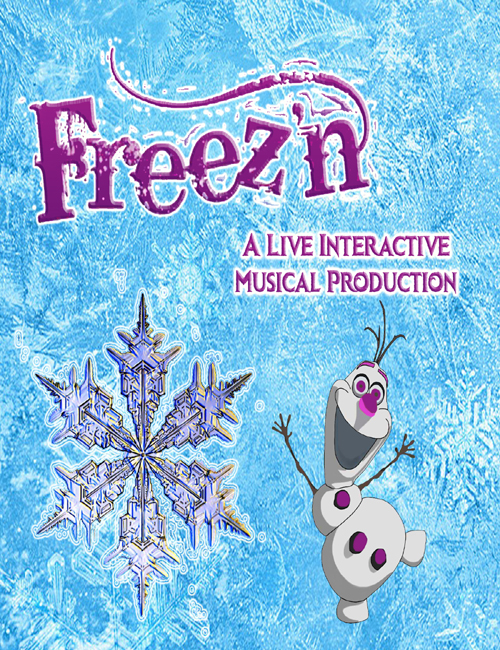 Black Moon Entertainment presents – Freez'n. A Live Stage Theatrical Tribute To Frozen.
Sunday March 20th 2016
10:30 am and 2:00 pm
Take a trip to the snowy heights of Arendel and get lost in a whirlwind of song, dance and snow with North America's Only Full Live Theatrical Stage Production Tribute to the children's animated hit, Frozen. Sing-A-Long with Anna, Elsa, Sven and Olaf. Dance with a Snowman and learn to cast icy spells.
Regular Tickets: $27 (Rows F to R)
VIP Tickets: $37 (Rows A to E)
(VIP ticket purchasers will receive premium seating selection within the first several rows. An autographed poster and a meet and greet with the show cast after the show).
iCal Import
+ Google Calendar