« Back to Events
This event has passed.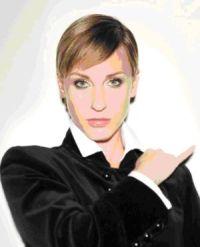 Leith Summer Festival – CONCERT FIVE
Saturday August 23, 2014 – 7:30 p.m.
Hallelujah! Trish sings Cohen and more!
Patricia O'Callaghan – soprano
Andrew Downing – bass
Robert Kortgaard – pianist
Patricia O'Callaghan is a classically trained Canadian singer. She is a soprano who has built an international reputation as a performer of contemporary opera, early 20th-century cabaret music and the songs of Leonard Cohen. She trained as an opera singer after being unable as a teenager to decide whether to become a rockstar or a nun and the JazzTimes website has labelled her "the stunning Canadian chanteuse with the chilling soprano voice".
Andrew Downing is a Toronto based double bass player, cellist, composer and educator born in London, Ontario in 1973. He plays primarily in the creative jazz scene in Canada, but also performs classical chamber music, improvised music, folk and roots music, and world music. He practices the unusual craft of tuning his bass in fifths an octave lower than a cello. His teachers include Jack Winn, Dave Young, Don Thompson, Shauna Rolston and Joel Quarrington.
Robert Kortgaard is the collaborative artist of choice for many well known vocalists and instrumentalists as well as being Artistic Director for two well-known Canadian music festivals: the Leith Ontario Summer Music Festival and the Indian River Festival in PEI. He is a graduate of the Julliard School in New York, has also studied in England and in Italy and is a well-known and internationally respected concert pianist. Mr. Kortgaard has performed as a soloist with major Canadian orchestras and has given recitals throughout Canada and the United States, as well as in England, Finland, Portugal, Italy, Indonesia, the Czech Republic, China and Japan.
Tickets $25 / Students $15.  All Sales Final.
iCal Import
+ Google Calendar