« Back to Events
This event has passed.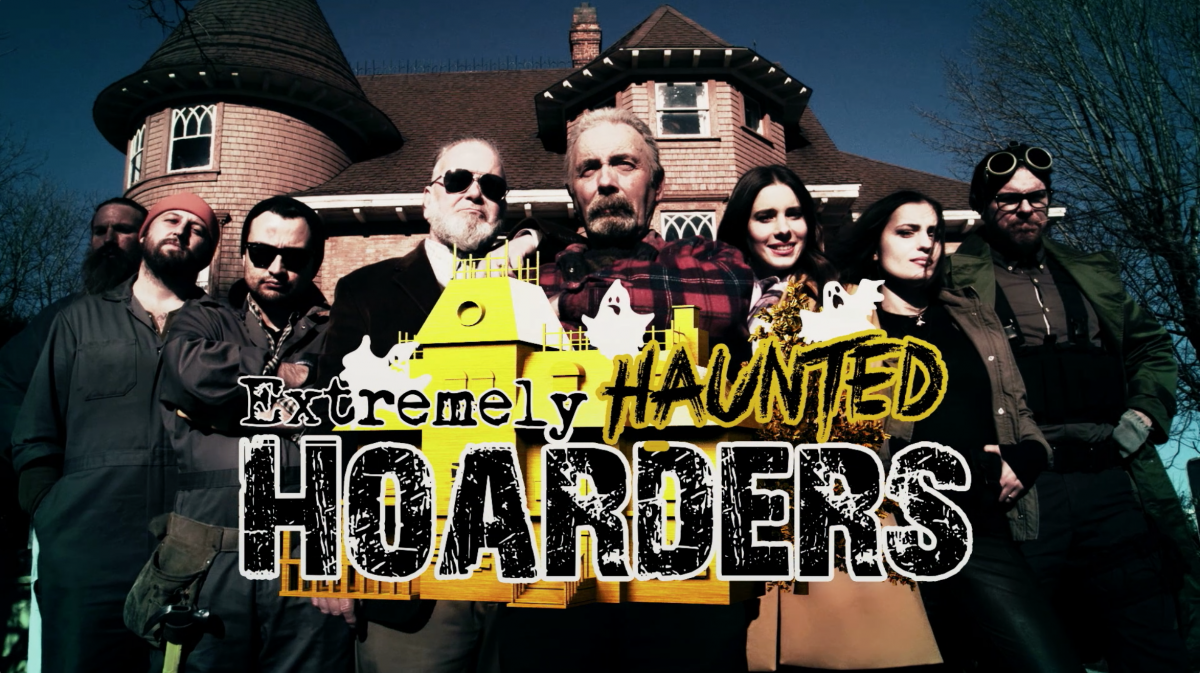 Extremely Haunted Hoarders A Five-Part Comedy Miniseries
A special presentation of locally produced five episode comedy miniseries Extremely Haunted Hoarders. Foresight Features have produced nine feature films – five of them filmed in the Owen Sound area.
The FIRST TWO EPISODES of the miniseries will be screened at the Roxy on September 9, 2017. *CAST and CREW in Attendance. Q & A to follow the screening. Shot entirely on location in Owen Sound and Rockford, Ontario. Starring Owen Sound Author, Collector and Gardener Barry More, of Morland Place, Grey County.
STORY: A team of reality show experts descend on Rockford, Ohio, the hoarder capital of America. Their aim is to tackle the most legendary haunted hoard in the state of Ohio, to reform the offending hoarder, clean his three condemned properties, and exorcize the demons within. Things only go downhill from there.
Equal parts a real world mockumentary, an ensemble comedy, a paranormal investigation, a hoarder intervention and a house-flipping misadventure, Extremely Haunted Hoarders is the ultimate reality TV parody.
CREATORS: Jesse Thomas Cook (Monster Brawl, Septic Man, The Hexecutioners) John Geddes (Exit Humanity, Hellmouth, Creep Nation) Matt Wiele (Ejecta) WRITER Tony Burgess (Pontypool)
CAST: Barry More, Lisa Solberg, Tony Burgess, Marcus Ludlow, Justin Darmanin, Ry Barrett, Elma Begovic, Charles Ivey
iCal Import
+ Google Calendar