« Back to Events
This event has passed.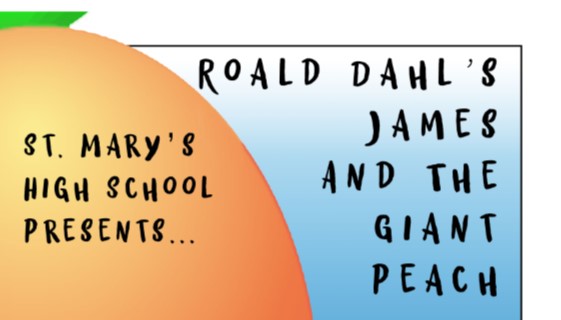 Presented by St. Mary's High School
Roald Dahl's James and the Giant Peach is a musical for the whole family to enjoy! When James is sent by his conniving aunts to chop down their old fruit tree, he discovers a magic potion that results in a tremendous peach… and launches a journey of enormous proportions. A delightfully offbeat adaptation of the classic Roald Dahl adventure, James and the Giant Peach is a classic tale you don't want to miss!
iCal Import
+ Google Calendar