« Back to Events
This event has passed.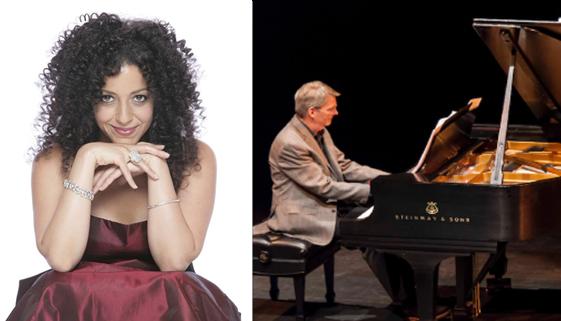 NOTE: Tickets for this event will be available for purchase at the door on a first-come basis. 
Julie Nesrallah & Robert Kortgaard
Combine the superb musical talents of mezzo-soprano and noted CBC broadcaster (TEMP0) Julie Nesrallah with those of concert pianist Robert Kortgaard, then add an eclectic program of songs from opera, music theatre, folk and jazz, that sounds like summer, and indeed it's the first concert of the 2018 Leith Summer Festival. Mezzo-soprano, Julie Nesrallah is a singer, actress and broadcaster who dazzles audiences with her super engaging personality, and her rich and deeply expressive voice.
iCal Import
+ Google Calendar