« Back to Events
This event has passed.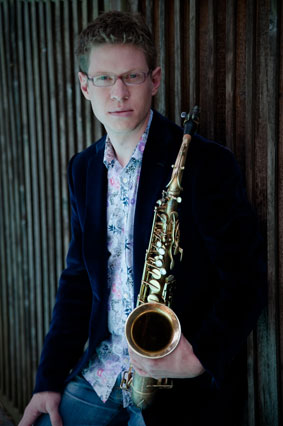 Canada's finest contemporary saxophone soloist,Wallace Halladay will demonstrate his unmatched virtuosity in a diverse program of jazz-inspired classical music for saxophone and piano. Leith favourite performer , pianist Peter Tiefenbach performs as his collaborative artist.
This concert's featured composers, Erwin Schuloff, Christian Lauba (a.k.a.Jean Matitia,) André Jolivet and Rudy Wiedoeft were members of the first generation of classical composers to find inspiration in the rhythms of jazz music. Saxophonist Wallace Halladay captures the spirit of these modern composers, being at home in numerous styles of music from the classical repertoire to the performance of contemporary music. He holds a doctorate from the Eastman School of Music, and studied at the Conservatorium van Amsterdam. Dr. Halladay has taught at Memorial University in Newfoundland, Eastman in Rochester NY, and currently teaches at the University of Toronto. In March 2009, he made his debut as a concert soloist with the Vancouver Symphony Orchestra to great acclaim. The Globe and Mail reviewer called him "phenomenal" and his playing "so riveting that not much can compete against it."
Polymath Peter Tiefenbach enjoys an extraordinarily varied career as a performer, composer and teacher. A native of Regina, Saskatchewan, he studied music in Canada, the United States and England, before settling in Toronto in 1986. His unique combination of talents has established his reputation as a gifted pianist, artistic collaborator, mentor and creator. Peter is often heard on CBC Radio as a performer and commentator.
5 pack – $22.00 per concert until May 31
After May 31 – 5 pack $24.00 per concert
iCal Import
+ Google Calendar