« Back to Events
This event has passed.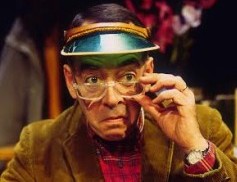 Letter From Wingfield Farm
By Dan Needles

Directed by Douglas Beattie and starring Rod Beattie
The show that launched the Wingfield series is back! When a captain of industry trades his pin-stripe suit for overalls and retreats to a 100-acre farm, the residents of Persephone Township raise their eyebrows. Weekend farmers are a common enough sight, but this man seems to think he can make a living with a broken down racehorse and a single furrow plow. Letter from Wingfield Farm is the story of one man's attempt to embrace a less complicated world.
Friday, May 8 and Saturday, May 9, 2015 at 8PM
Tickets $33.90
iCal Import
+ Google Calendar