« Back to Events
This event has passed.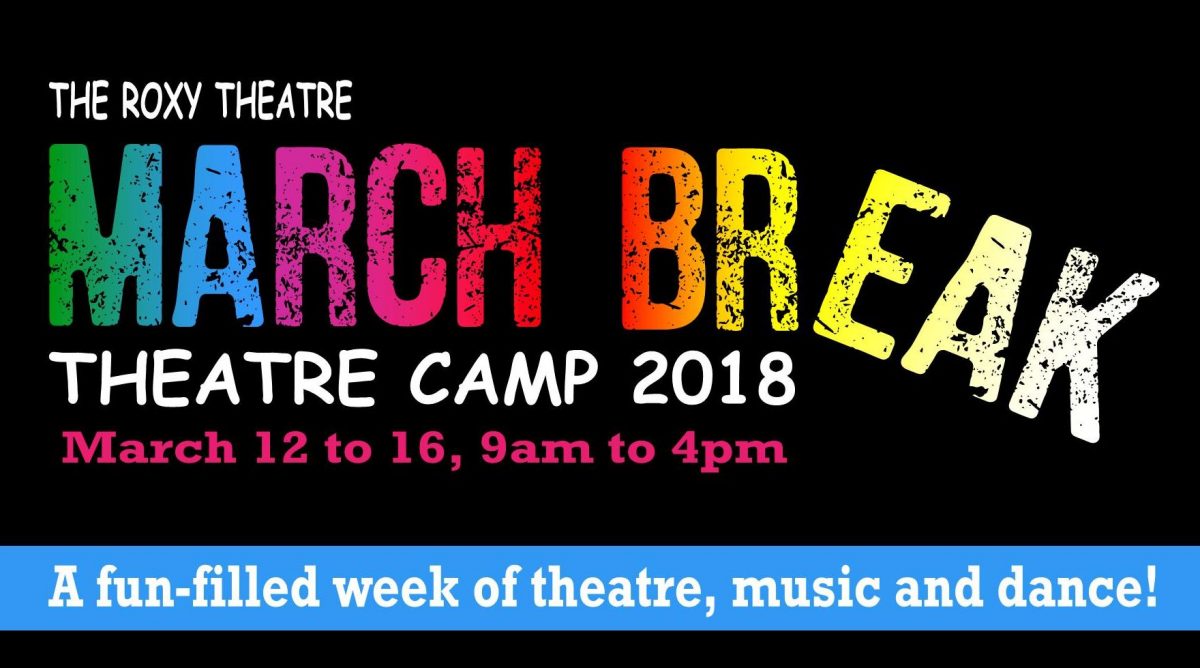 Join us at The Roxy Theatre this March Break

Led by Christy Taylor, this five-day camp is designed for youth aged 8-15 and takes place on the Roxy stage where you will:
Sing and Act
Learn scenes, monologues and skits
Explore your creative side and discover your talents

If registering online, please email your completed registration form to the box office. boxoffice@roxytheatre.ca
Parent/Guardian Information
Classes are 9am-4pm Monday, March 12 to Friday, March 16, 2018.
Please send your child with a bagged lunch and nutritional snacks. The instructor requests that children bring water, rather than juice, pop, power drinks, or high-sugar junk food, please.
Please ensure your child has their OHIP card on their person throughout the course.
We require at least 15 participants, with a maximum of 20.

                                   Spots book quickly – please register early!
iCal Import
+ Google Calendar