« Back to Events
This event has passed.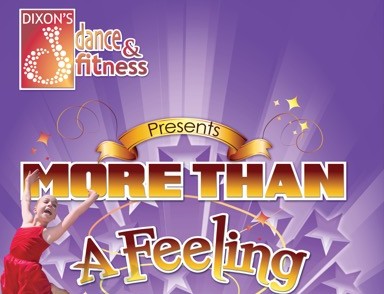 Heather Dixon's annual Dance Celebration at Owen Sound's Roxy Theatre is a local tradition.
Due to growing demand, this year's presentation "More than a Feeling" will include two shows on Saturday June 20th: a 2:00 pm matinee and a 7:00 pm gala.
Enjoy live musical performance by Jody Ward, Ian Dixon, Michael Torbay and The Choir That Rocks.
Witness the debut of out Junior "Signature" performing groups, the tiny Creative Movement class (age 3) and 1st Steps (age 4-5) as well as our Junior and Senior Classical Ballet, Jazz, Contemporary and Hip-Hop dancers.
Tickets:
Adults $22
Seniors $18
Children/Students $18
Please note: Parents purchasing 2 or more Child/Student Tickets pay $10 per Child/Student.
iCal Import
+ Google Calendar