« Back to Events
This event has passed.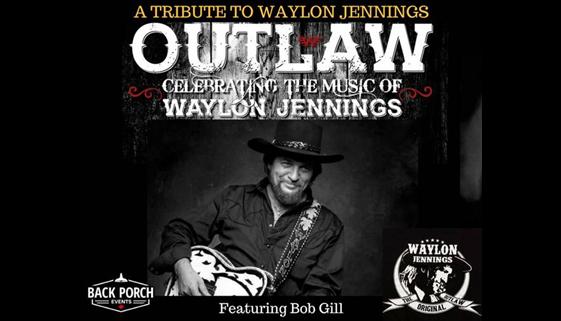 Bob Gill as Waylon Jennings
Bob Gill has been singing since his early preschool years and has performed in a varied phases from a one man band show incorporating the use of floor bass, guitar and beat box to a six piece cover country band. He has performed in Nashville and other venues across North America attracting growing audiences along the way. He has several albums to his credit and became interested in Waylon's music when he first heard him in the early seventies and since then has amassed a repertoire of most of the songs ever recorded by Waylon. During his travels, he increasingly became compared to Waylon in both appearance and vocal style.
Since Waylon's untimely death in February 2002, Bob has had an inner desire (and destiny) to focus exclusively on preserving for eternity the music of his idol. When you hear Bob sing Waylon's music and close your eyes, you are immediately positioned in the midst of fans at any one of the late and great performer's concerts. Bob, like Waylon, sings with a style that seems to come from the soul and reflects both the joy and pain of a man who has experienced each. If you're a fan of Outlaw Country music you should definitely not miss this performance.
iCal Import
+ Google Calendar