« Back to Events
This event has passed.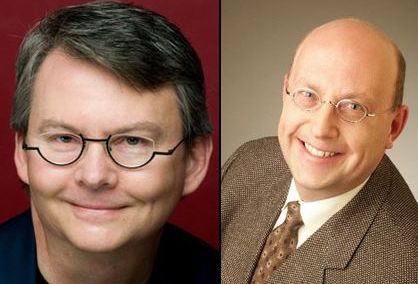 Leith Summer Festival
Concert 2
Peter Tiefenbach – piano
Robert Kortgaard – piano
Four hands playing one piano is said to have originated in the late 18th century, becoming popular in the salons of Europe in the 19th when keyboards expanded from 5 to 7 octaves, thus allowing elbow room for two players. Peter Tiefenbach and Robert Kortgaard, both in-demand solo concert pianists, have expanded the 'quatre mains' repertoire to bring us an amazing night of music from composers such as Grieg, Scriabin, Grainger, Poulenc, Ravel, Dvorak, Rachmaninoff, Khachaturian and the incomparable Peter Shickele. According to Robert, almost all of it was written for home entertainment, so it's really parlour music from different eras. Get ready for a thrilling evening of popular classics.
iCal Import
+ Google Calendar