« Back to Events
This event has passed.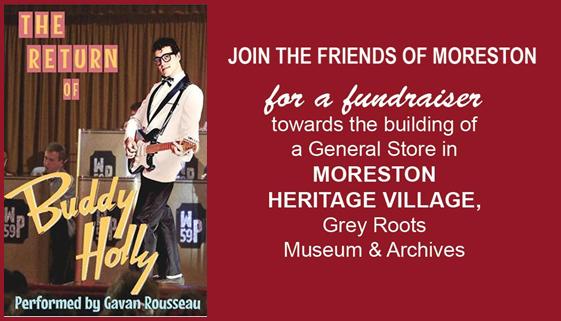 The Return of Buddy Holly is the epitome of nostalgic experiences. Starring Gavan Rousseau as Buddy Holly, the audience is brought on a musical time travel back to 1956 when Buddy Holly first hit the scene. This show promises the most entertaining and accurate representations of the original artists. (Excerpt taken from http://www.gavantributes.com/shows.)
Join the Friends of Moreston for a fundraiser at the Roxy Theatre! Proceeds from this event will go towards the building of a General Store in Moreston Heritage Village at Grey Roots Museum & Archives.
iCal Import
+ Google Calendar