« Back to Events
This event has passed.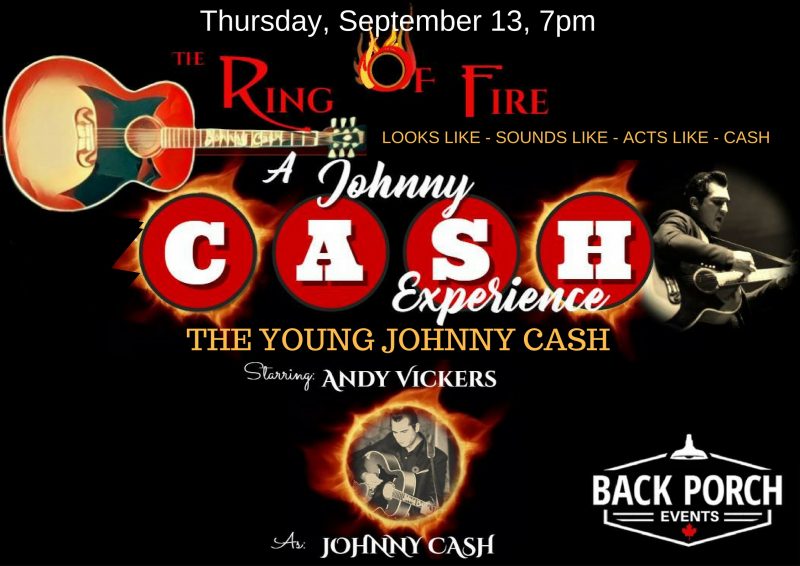 Busting out footlights and delivering songs like no other Johnny Cash tribute could, Andy Vickers and his musicians bring to life the music and style that made Cash famous. With this group being younger than most, they emulate the golden era of Johnny Cash in the 50's and 60's. As tribute artists, they bring a unique edge that's attracting the next generation of Johnny Cash lovers and encourages even the most mature fan to wander down memory lane.
The group's repertoire ranges from the "live versions" of Cash's songs that started a new genre in music, like I Walk The Line and Hey Porter, all the way to his most recent work from the American Recordings album, produced by Rick Rubin. People all over Canada can't be wrong… visit the testimonial page on our website to hear what the buzz is about.
"If you are a Johnny Cash & The Tennessee 3 fan do yourself a favour and check out The Ring of Fire: A Johnny Cash Experience with Andy Vickers."
If you want to see the real deal …. look no further, they are certainly it.
iCal Import
+ Google Calendar