« Back to Events
This event has passed.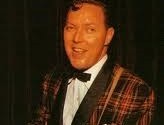 HATS OFF TRIBUTE SERIES
Rock Around the Clock
Concert #1 in the Hats Off Tribute Series
Thursday, September 18, 2014, tickets $30
Rock Around the Clock is a fun-filled celebration of 1950s rock 'n roll. Hosted by the hilarious Bill Culp of the Memphis Cats, you'll see outstanding tributes to Bill Hayley, Buddy Holly, Johnny Cash, Connie Francis, Ritchie Valens, Jerry Lee Lewis and more.
————————-
The other two Hats Off Tribute Series concerts include:
Bye Bye Love: The Everly Brothers
Thursday, October 2, 2014, $30
Bye Bye Love celebrates the incredible music and lyrics of Don and Phil Everly and includes hits like Wake up Little Susie, All I Have to do is Dream, Let it Be, Bird Dog and more. Featuring the amazing Bernie Jessome and Jeff Scott.
_______________
The Beach Party Boys
Thursday, October 16, 2014, $30
The Beach Party Boys brings you the fun fun fun of California's Summer Sun and the great music of The Beach Boys to life! The show is fast paced and interactive fun fun fun! Beach Party Boys reproduces the musical instrumentation, authentic look and harmony of the Beach Boys themselves. Audiences will be singing along to their favorites like Barbara Ann, Help Me Rhonda, Surfin' USA, Fun Fun Fun Little Deuce Coupe, and Good Vibrations!
Buy all three shows in the series for only $85!
iCal Import
+ Google Calendar