« Back to Events
This event has passed.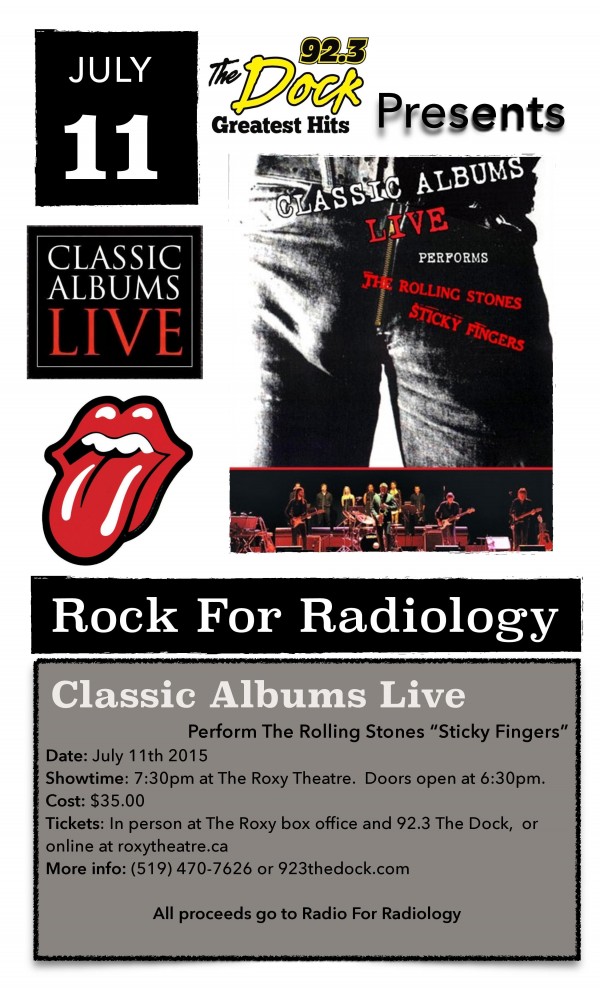 92.3 The Dock presents 'Rock For Radiology' a fundraiser for the Radio For Radiology campaign
The Dock's commitment of $250,000 to the Owen Sound Regional Hospital Foundation, for the purchaser of a new CT Scanner. Enjoy Classic Albums Live performing the Rolling Stones classic 'Sticky Fingers' album.
Tickets are $35.
Go to www.923thedock.com for more information.
iCal Import
+ Google Calendar