« Back to Events
This event has passed.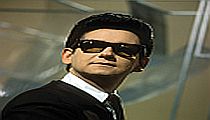 Shades of Yesterday. – SECOND SHOW ADDED!
Bernie Jessome and the Memphis Cats celebrate the life and music of legendary Roy Orbison, featuring all the classic tunes spanning The Big O's entire career, from Sun Records days to 60's chart-toppers and even 80's Travelling Wilburys hits. Miss this one and you will be "Crying" too.
Tickets $30, September 26, 2013 @ 7pm (a handful of seats left as of September 6, 2013) and the NEW SHOW on Friday, September 27, 2013 at 7pm!
All Sales Final.
iCal Import
+ Google Calendar