« Back to Events
This event has passed.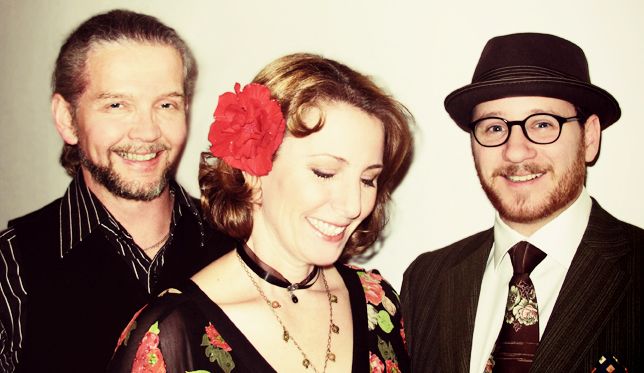 Complete with tall tales and corny jokes, My Sweet Patootie delivers a modern-day Music Hall show that Driftwood Magazine describes as "two parts exemplary musicianship, one part vaudeville comedy". This acoustic roots group brings twining vocal harmonies, monstrous fingerstyle guitar, sizzling fiddle, percussion and abundant charisma together in one perfect package.
This is a fundraising concert in support of the Georgian Bay Symphony's "Red Hot Patootie Night" in May 2014. Come on out for an evening of "infectious good humour and superb playing and singing". (FATEA Magazine)
November 23, 2013 at 7:30 pm at St. Andrew's Presbyterian Church.  Tickets $22.50.
All sales final.
iCal Import
+ Google Calendar