« Back to Events
This event has passed.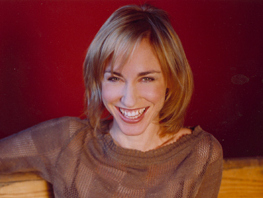 Leith Summer Festival
Concert 5
Patricia O'Callaghan – soprano
Andrew Downing – bass
Robert Kortgaard – piano
Patricia O'Callaghan, Robert Kortgaard, and Andrew Downing are back, and promise another intimate, eclectic, and powerful evening of song. Combining originals with old favourites, and bringing in a bunch of new repertoire; from Brel to Bizet to Bowie, they'll have you tapping your toes and drying your eyes…well, maybe not at the same time.
Come and enjoy this rare opportunity to see them in such an up close and personal venue.
O'Callaghan enters into the world of a song and gives it a three-dimensional life, using a lower range as smokey as the room will become and an upper register that vibrates with passion.- Now Magazine
This Toronto soprano can sing a 100-year-old German tune so lustily that you almost don't need a translation to know that someone's about to get his throat cut or get laid or both.- Jason Anderson, The National Post
Andrew Downing is a Toronto based double bass player, cellist, composer and educator born in London, Ontario in 1973. He plays primarily in the creative jazz scene in Canada, but also performs classical chamber music, improvised music, folk and roots music, and world music. He practices the unusual craft of tuning his bass in fifths an octave lower than a cello. His teachers include Jack Winn, Dave Young, Don Thompson, Shauna Rolston and Joel Quarrington.
Robert Kortgaard Our very own Artistic Director. .
iCal Import
+ Google Calendar