« Back to Events
This event has passed.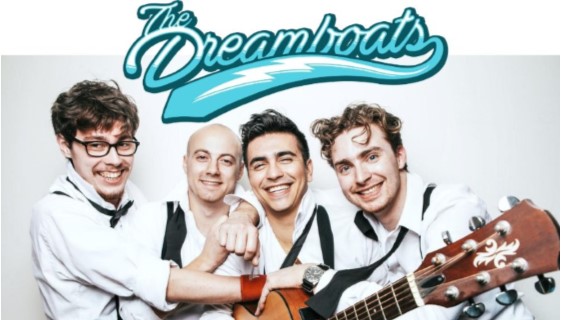 GREAT BALLS OF FIRE!!
The Dreamboats are bringing back good ol' fashioned Rock n' Roll! With a sound that is equal parts Chuck Berry & The Wonders, this quartet of handsome young Mississauga boys delivers a high energy, nostalgic show that has audiences dancing and singing the night away! What brings these four youngsters together to play music that was much before their time? A true passion for an era when ice cream cost a quarter, milk was delivered to the door, and people danced to live music!
The Dreamboats capture this era at live shows through their angelic harmonies, rockin' guitars, matching uniforms, and contagious dance steps!
iCal Import
+ Google Calendar