« Back to Events
This event has passed.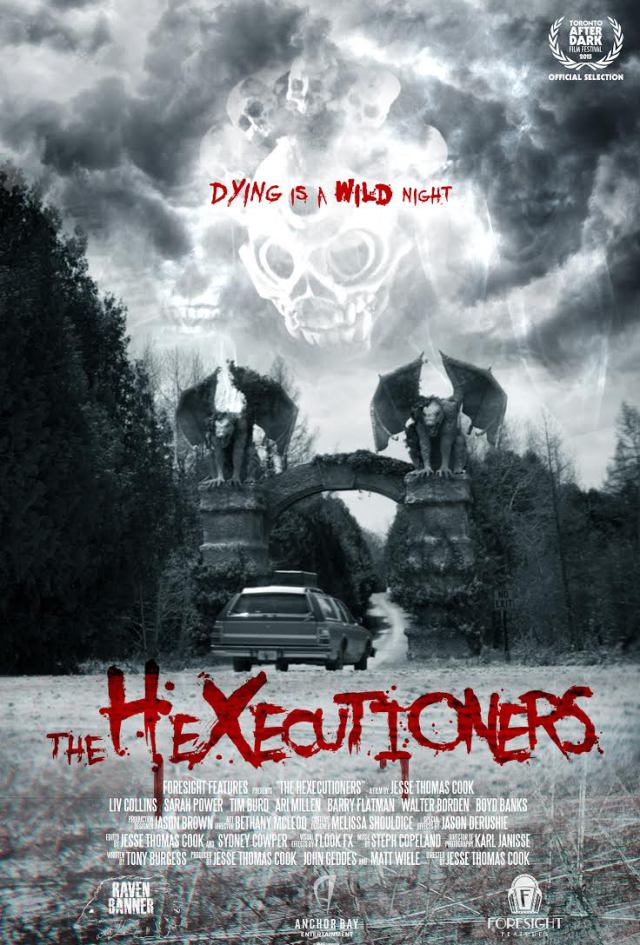 Three years ago Proposition 177 was passed allowing private medical firms to conduct assisted suicide procedures. Two young women working for a Rite-to-Die company are dispatched to a remote estate to perform a custom euthanasia ritual, but unwittingly summon the spirits of a death cult that once inhabited the property.
From Canadian independent genre studio Foresight Features, director Jesse Thomas Cook (Septic Man, Monster Brawl) and the permanently damaged mind of Tony Burgess (PontyPool, Ejecta), comes The Hexecutioners, a euthanasia-themed occult haunter.
The film stars newcomer Liv Collins, Sarah Power (Repo! The Genetic Opera, The Killjoys), and Tim Burd (SAW II, Septic Man) along with a list of character roles from Ari Millen (Orphan Black), Barry Flatman (Fargo, The Dead Zone), Boyd Banks (Dawn of the Dead, Hellmouth) and Walter Borden (Gerontophilia).
iCal Import
+ Google Calendar