« Back to Events
This event has passed.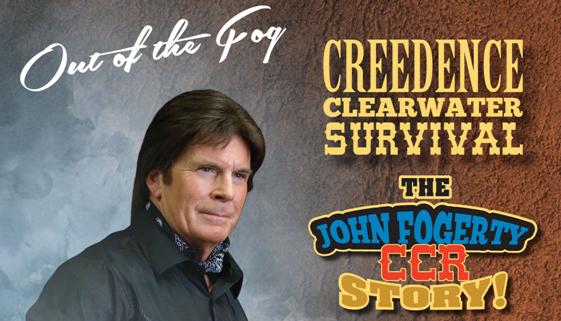 Much MORE than just a Tribute! Starts with a World Class Impersonator; Worked with Legends in Concert USA and Legends Alive Canada! The Look, The Music, The Story!
A unique opportunity to experience the rise of the legendary 'Creedence Clearwater Revival'. Explore the story and music of the driving force behind the band; take a ride on the Bayou, from the beginning of the group, and into the solo career of John Fogerty. A not to be missed, nostalgic and explosive, Rock 'n Roll escape! Out of the Fog Comes The Man, The Group, The Music, The Story *Any Resemblance to The Original Artist is Completely Intentional* World Class Impersonation; As Close As It Gets! Paying Homage to the The Legendary John Fogerty!
iCal Import
+ Google Calendar