« Back to Events
This event has passed.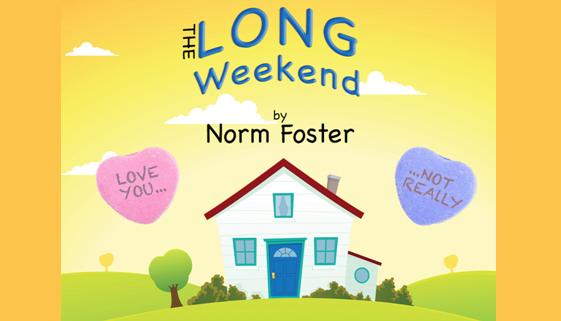 Directed by Bill Murphy
By Norm Foster
When Max and Wynn invite their friends Roger and Abby up for a weekend at their country home, the true nature of their relationships presents itself. The truth and lies of a friendship come to the surface during a weekend visit between these two couples and there are plenty of surprises along the way in this comedy of manners. The Long Weekend offers just enough sex, just enough smart talk and just enough preposterous plot twists to keep your interest piqued.
iCal Import
+ Google Calendar